MIT Materials News that Matters
April 2016

Materials Processing Center at MIT

77 Massachusetts Avenue

Email:mpc@mit.edu
 
Research Highlight: Jagadeesh S. Moodera
Laying a foundation for quantum electronics
MIT Senior Research Scientist Dr. Jagadeesh S. Moodera at a custom-built cluster molecular beam epitaxy (MBE) system.
A pioneer in the field of spin-polarized magnetic tunnel junctions, which led to a thousand-fold increase in hard disk storage capacity, MIT Physics Department Senior Research Scientist Dr. Jagadeesh S. Moodera is using his expertise working with atomically thin materials to lay a step-by-step foundation for a new generation of quantum computers.
Moodera's group is making progress toward devices that display resistance-free, spin-polarized electrical current; memory storage at the level of single molecules; and capturing the elusive paired electron "halves" known as Majorana fermions, which are sought after as qubits for quantum computing.  
Read more
Achieving zero resistance in energy flow
MIT Postdoc Cui-Zu Chang makes spintronic breakthrough in Moodera group.

Postdoctoral Associate Cui-Zu Chang works at molecular beam epitaxy (MBE) equipment.
Laptop computer users operating their devices on their laps will be familiar with the heat they generate which is caused by electrical resistance that converts waste energy to heat. Scientists dream of creating electronic devices with little or no resistance to the flow of electricity, in order to reduce heat output, save energy, and extend device capabilities. 
MIT Postdoctoral Associate Cui-Zu Chang and colleagues in the group of Dr. Jagadeesh Moodera, along with collaborators from Penn State, Stanford and Northeastern Universities, achieved near dissipationless electron transport in a topological insulator system that draws its inherent magnetism from vanadium.
Read more
A new spin on circuits 
Researchers create edge currents in graphene, superconductivity in gold, in march toward quantum devices.
Ferhat Katmis (left), at molecular beam epitaxy cluster, and Peng Wei, at scanning electron microscope.
Postdoctoral Associates Peng Wei, Ferhat Katmis and Cui-Zu Chang are exploring electron "spin" in materials just a few atoms thick to create electronic systems that eliminate heating problems and distance limits.
The researchers showed that layered, thin films of europium sulfide and graphene produces novel ground states in graphene that carry spin-polarized edge currents, which are potentially useful for spin-based memory and computing devices. At their interface, graphene can "feel" the huge internal exchange field or "quantum magnetic field" from the europium sulfide,

Wei explains

.   Read more 
40,000 take a peek "Under the Dome"

From major facilities and centers to out-of-the-way labs and classrooms, MIT opened its doors to the public.
Read more   

Making electronics out
of coal

Instead of burning up this complex hydrocarbon, let's make devices from it, says Jeffrey Grossman.
Read more   

Biobarrier explorer and dark matter theorist win MIT faculty award
Katharina Ribbeck and Jesse Thaler named recipients of the Harold E. Edgerton Award.
Read more
MechE Innovation Day: "Design Revolution," Thurs., May 5, 12noon-10pm, MIT Ice Arena, W34
Seminar "Metal-Ligand Chemistry in Multimetallic Nanoparticle Synthesis and Performance," Asst. Prof. Jill Millstone, University of Pittsburgh,Thurs., May 5, 4pm, MIT, 6-104
D-Lab Spring Student Showcase & Open House, Fri., May 6, 4-6pm MIT N51-310
Moving Day at MIT: Crossing the Charles with MIT family and friends, Sat., May 7, 1-3pm, Charles Riverfront near Memorial Drive. This event is part of the Century in Cambridge celebration.MIT Glass Lab 2016 Mother's Day Sale Mon., May 9, 10am-8pm, Tues., May 10, 10am-5pm MIT Lobby 10
TechConnect World Innovation Conference and Expo, May 22-25, Washington, DC
MIT Commencement 2016 Ceremonies: Investiture of Doctoral Hoods: 11 am, Thurs., June 2; 
Commencement: 10 am, Fri., June 3 
Materials Day, MIT, Tues., Oct. 18, 2016
Join the MPC Collegium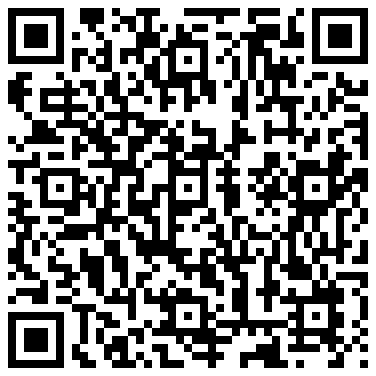 Facilitation of on-campus meetings

Access to Collegium member-only briefing materials

Representation on the MPC External Advisory Board

Facilitation of customized student internships

Medium and long-term on-campus corporate staff visits
For more information, contact Mark Beals at 617-253-2129 or mbeals@mit.edu

About MPC



The goals of the Materials Processing Center are to unite the materials research community at MIT and to enhance Institute-industry interactions. Collaboration on research ventures, technology transfer, continuing education of industry personnel, and communication among industrial and governmental entities are our priorities. The MPC 

Industry Collegium

 is a major vehicle for this collaboration. The MPC sponsors seminars and workshops, as well as a 

summer internship

 for talented undergraduates from universities across the U.S. We encourage interdisciplinary 

research collaborations

 and provide funds management assistance to faculty.

 

MIT, Materials Processing Center
77 Massachusetts Avenue
Cambridge, Massachusetts 02139
617-253-6472
http://mpc-web.mit.edu