MIT Materials News that Matters
April 2017

Materials Processing Center at MIT
77 Massachusetts Avenue
Email:mpc@mit.edu
Summer Scholars embrace engineering challenges 
Diverse group seeks MIT laboratory internship experiences in materials science, photonics, energy and biomedical applications.
This year's incoming Summer Scholars hope to probe the range of materials science engineering challenges for nanoscale applications in medicine, electronics and photonics, while at the same time pinpointing their future graduate school research goals.
 "This REU [Research Experience for Undergraduates] will expose me to topics and concepts that I will be able to apply to my advanced classes, as well as give me hands on experience in a lab environment. I'm also hoping that it will help me determine a direction for graduate school," says Stephanie E. Bauman, a University of South Florida sophomore, who also is a U.S. Army Reserve Blackhawk Medical Evacuation pilot. 
Inside MIT.nano
The MIT Corporation tours the state-of-the-art research facility taking shape in the heart of campus.
MIT Professor Krystyn Van Vliet [center] describes how MIT.nano clean rooms will provide a precisely controlled environment. MIT Corporation members [second-from-left to right] Gregory Turner and Madeleine Gaut listen along with Anuradha Agarwal, a principal research scientist at the MIT Microphotonics Center. Photo, Jake Belcher.
On a recent evening, Cathrin Stickney stood marveling at the stillness of the custom-designed imaging suites in the underground level of MIT.nano - the environmentally quietest space on campus. Laudably ultra-low vibrations, ultra-low electromagnetic interference, and acoustically silent. All in a building that, like most of the rest of MIT, sits on a century-old landfill built on swampland."It's more than difficult to pull that off. It's architecturally amazing," Stickney, a successful entrepreneur and former architect, said. Equipped with a neon safety vest and clear safety glasses, Stickney was on site to learn more about a building that embodies one of the largest research investments in MIT history.
Nanoscience and nanotechnology are driving some of the most important innovations today in almost every field of engineering and science. 
Stretching the boundaries
of neural implants
Rubbery, multifunctional fibers could be used to study spinal cord neurons and potentially restore function.
Researchers have developed a rubber-like fiber, shown here, that can flex and stretch while simultaneously delivering both optical impulses, for optoelectronic stimulation, and electrical connections, for stimulation and monitoring. Video, Chi (Alice) Lu and Seongjun Park
"Ironing out" graphene improves conductivity

MIT researchers find a way to  make graphene with fewer  wrinkles and improve how  electrons flow across wafers.


Nanoparticles aid  biological imaging

 "Quantum dots" that emit  infrared light enable highly  detailed images of internal body  structures.

 
 

Multi-university effort  will advance materials, transform mobility 

With support from the Toyota  Research Institute, eight MIT  researchers will focus on  design principles for next-generation energy storage. 

 

Geoffrey Beach:

Drawn to explore magnetism

Associate Professor of  Materials Science and Engineering works on the  magnetic memory of the future. 
Join the MPC Collegium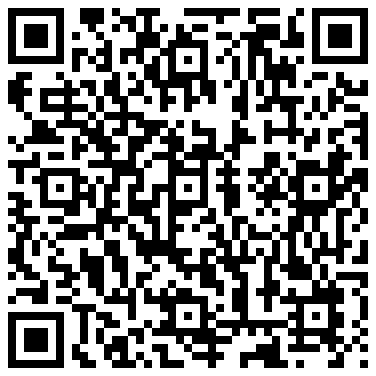 Facilitation of on-campus meetings
Access to Collegium member-only briefing materials
Representation on the MPC External Advisory Board
Facilitation of customized student internships
Medium and long-term on-campus corporate staff visits
For more information, contact Mark Beals at 617-253-2129 or mbeals@mit.edu

About MPC

The goals of the Materials Processing Center are to unite the materials research community at MIT and to enhance Institute-industry interactions. Collaboration on research ventures, technology transfer, continuing education of industry personnel, and communication among industrial and governmental entities are our priorities. The MPC Industry Collegium is a major vehicle for this collaboration. The MPC sponsors seminars and workshops, as well as a summer internship for talented undergraduates from universities across the U.S. We encourage interdisciplinary research collaborations and provide funds management assistance to faculty.

MIT, Materials Processing Center
77 Massachusetts Avenue
Cambridge, Massachusetts 02139
617-253-5179
http://mpc-www.mit.edu


Email: mpc@mit.edu