MIT Materials News that Matters
August 2016

Materials Processing Center at MIT
77 Massachusetts Avenue
Email:
mpc@mit.edu
MATERIALS DAY 2016     
Materials for Electrochemical Energy Storage

Symposium and Poster Session
October 18, 2016
Kresge Auditorium 
Modeling how colloidal particles spin though a fixed array
Jennifer Coulter worked on modeling the behavior of ferromagnetic particles stimulated by a rotating magnetic field to spin in a passive cluster of non-magnetic particles.
MPC-CMSE Summer Scholar Jennifer Coulter interned with MIT Associate Professor Alfredo Alexander-Katz's group 
this summer on a generalized computer model for active spinning particles moving in a passive colloidal mixture. 
"We're studying the interactions of the spinners with the passive particles through simulation," Coulter says. 
Earlier this year, Alexander-Katz  demonstrated experimentally that ferromagnetic particles spinning under a rotating magnetic field in a milky suspension are attracted to each other across relatively long distances in a crowd of non-magnetic particles.
MRI-readable cancer sensors
Michael Concepci
ó
n Santana synthesized hydrogels that can indicate changes in pH near a patient's tumor in an MRI scan.
Summer Scholars


Cancer has long been known to make its immediate environment more acidic and starve it of oxygen [hypoxia], making measurements of these changes clinically important. "The amount of radiation you want to use to kill that tumor depends on how hypoxic the tumor is, and typically we don't know how hypoxic it is," says Michael J. Cima, David H. Koch Professor of Engineering at MIT.
MPC-CMSE Summer Scholar Michael Concepción Santana worked in the Cima Lab in the Koch Institute for Integrative Cancer Research at MIT, on a project to develop hydrogels that can serve as internal sensors, readable with an MRI, of a patient's pH levels at a tumor site. Hydrogels are polymers that absorb large amounts of water.
Designing safe, cheap batteries for grid level storage

Victoria Yao mixed sodium thiosulfate into a solution of copper hexacyanoferrate where with stirring its reacts to produce larger compounds.
Summer Scholars
A convection oven cooks more uniformly because a fan creates a steady flow of hot air around the food being cooked. MIT's St. Laurent Career Development Professor of Chemical Engineering, Fikile R. Brushett, is applying that principle to a new water-based battery design that pumps a steady flow of charge-carrying ions through a battery to create a more uniform distribution of ions in the cell.

"We're fabricating an aqueous [water-based] battery which is safe, cheap and scalable," MPC-CMSE Summer Scholar Victoria Yao explains. A rising junior at Vanderbilt University, Yao is majoring in chemical engineering. This summer, she worked with graduate student Thomas J. Carney to develop a convection cell battery, in which electrolyte would flow through the electrode material, rather than remain static as in a conventional battery.
Tiny gold grids yielding secrets
Justin Cheng, who holds an experimental sample, worked to pattern nanoparticles of gold on silicon.
Summer Scholars


Ordered patterns of gold nanoparticles on a silicon base can be stimulated to produce collective electron waves known as plasmons that absorb only certain narrow bands of light making them promising for a wide array of sensors and display technologies in medicine, industry and science.
MPC-CMSE Summer Scholar Justin Cheng worked this summer in Professor of Electrical Engineering Karl K. Berggren's Quantum Nanostructures and Nanofabrication Group to develop specialized techniques for forming these patterns in gold on silicon. 
"Ideally, we'd want to be able to get arrays of gold nanoparticles to be completely ordered," Cheng says.
MIT Program in Polymers and Soft Matter
Seminar
: Prof. Niels Holten-Andersen, MIT Dept. of Materials Science and Engineering, 
Bldg. 56-114
, 
3:30-4:45pm [Refreshments, 3 p.m.], Wed., Sept. 7, 2016.
Merck-Pfister Lecture in Organic Chemistry: Prof. Kyoko Nozaki, University of Tokyo, Bldg. 6-120, 

 4-5 pm, 

Fri., Sept. 9, 2016

. 

Materials Science & Engineering
Seminar
: Prof. Christopher B. Murray, University of Pennsylvania,
Chipman Room, 6-104, 
4-5 pm, Thurs., Sept. 15, 2016. 
1 Main St.,12th floor, Cambridge, Mass., 8:30-11:30 a.m., Thursday, Sept. 15, 2016.  
Materials Science & Engineering 
Seminar
: Prof. Krishna Rajan, University at Buffalo, "Revisiting 3.091 from a Data Science Perspective," 

Chipman Room, 

6-104

, 4-5:30 pm, Thurs., Sept. 22, 2016.
Materials Day
 Symposium and Poster Session, MIT Kresge Auditorium, Bldg.
W16
, 48 Massachusetts Ave., Cambridge, Mass., Tues., Oct. 18, 2016.
Join the MPC Collegium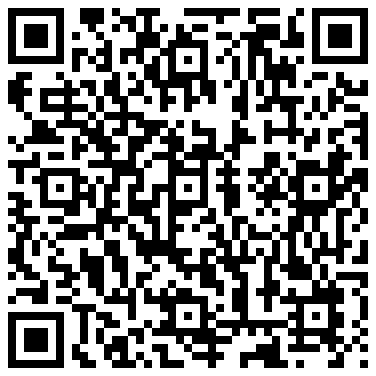 Facilitation of on-campus meetings

Access to Collegium member-only briefing materials

Representation on the MPC External Advisory Board

Facilitation of customized student internships

Medium and long-term on-campus corporate staff visits
For more information, contact Mark Beals at 617-253-2129 or mbeals@mit.edu

About MPC



The goals of the Materials Processing Center are to unite the materials research community at MIT and to enhance Institute-industry interactions. Collaboration on research ventures, technology transfer, continuing education of industry personnel, and communication among industrial and governmental entities are our priorities. The MPC 

Industry Collegium

 is a major vehicle for this collaboration. The MPC sponsors seminars and workshops, as well as a 

summer internship

 for talented undergraduates from universities across the U.S. We encourage interdisciplinary 

research collaborations

 and provide funds management assistance to faculty.

 

MIT, Materials Processing Center
77 Massachusetts Avenue
Cambridge, Massachusetts 02139
617-253-6472
http://mpc-web.mit.edu