MIT Materials News that Matters
August 2017

Materials Processing Center at MIT
77 Massachusetts Avenue
Email:mpc@mit.edu
Frontiers in Materials Research 
On Wednesday, Oct. 11, 2017, the Materials Processing Center will host the Materials Day Symposium & Research Review Poster Session. The symposium will be held at MIT in Kresge Theatre (Bldg. W16). Registration begins at 8:00 a.m. There is no fee to attend but registration is required.
AGENDA                        SPEAKERS                        LOCATION                    REGISTER
The theme of this years symposium is: 
Frontiers in Materials Research
Our invited speakers and their talks include:
Materials research: From vision to reality
Dr. Julia Phillips
Executive Emeritus, Sandia National Laboratories


Additive manufacturing across length scales
Professor A. John Hart
Department of Mechanical Engineering, MIT


Harnessing high temperature materials for extraction and processing
Professor Antoine Allanore
Department of Materials Science & Engineering, MIT


Quantum transport and optoelectronics with van der Waals Heterostructures
Professor Pablo Jarillo-Herrero
Department of Physics, MIT


Ceramic material design for energy storage, data transfer and sensing
Professor Jennifer Rupp
Department of Materials Science & Engineering, MIT


Electronic, optical and magnetic materials for probing and interrogation of neural function
Professor Polina Anikeeva
Department of Materials Science & Engineering. MIT


Optical phase change materials: The altering face of a chameleon
Professor Juejun Hu
Department of Materials Science & Engineering, MIT
Panel Discussion:
Professor Karen Gleason
Associate Provost, Department of Chemical Engineering, MIT
 
Professor Vladimir Bulovic
Director MIT.nano, Department of Electrical Engineering & Computer Science
 
Professor Timothy Swager
Director, Deshpande Center for Technological Innovation, Department of Chemistry
 
Professor Caroline Ross
Associate Department Head in the Department of Materials Science & Engineering, MIT
For additional event information and registration visit our website at  mpc-www.mit.edu 
  _________________________________
Mucus' influence on bacterial behavior  
Summer Scholar Gaetana Michelet probes role mucus plays in protecting people from getting sick.

Many bacteria that could potentially make us sick normally live in us without doing so, in part because of the protective role that mucus plays in our bodies. MPC-CMSE Summer Scholar Gaetana Michelet is studying how complex materials like mucus influence bacterial behavior in the Biogel Lab of Katharina Ribbeck, the Eugene Bell Career Development Professor of Tissue Engineering, at MIT.
Michelet, a mechanical engineering student at the University of Puerto Rico, has been working with MIT Postdoctoral Associate Gerardo Cárcamo. "We are curious to understand how certain problematic pathogens can live on our body without causing infections. We try to understand the role of mucus in this process," Cárcamo says. Read more.
Simulating how polymers arrange dissolved ions 
MPC-CMSE Summer Scholar Kirill Shmilovich conducts computational studies to model how polymers alter the shapes that dissolved ions can form.

Crystals are often rock-hard matter like diamonds and gemstone quality minerals. But another group of crystals with similar repeating structures at the molecular level form teeth, bones and other natural living structures. It is in this realm that Alfredo Alexander-Katz, associate professor of materials science and engineering, analyzes the effect that adding polymers has on how these crystals arrange themselves in solution.
2017 MPC-CMSE Summer Scholar Kirill Shmilovich uses computer-based computational studies in Alexander-Katz's lab to model how these dissolved ions form into crystals under the influence of large, squishy polymers, which are positively or negatively charged, and to identify which polymers can help to make synthetic versions of desirable natural formations that are difficult to copy. Read more. 
Amorphous germanium for photonic applications


AIM Photonics Academy summer intern Ryan Kosciolek creates thin film samples and analyzes their optical, electrical, and material properties.
Active photonic devices, such as waveguides, can be used in lasers, modulators and sensors. AIM Photonics Academy summer intern Ryan Kosciolek is working under Dr. Anuradha Agarwal, MIT principal research scientist, to deposit thin films of amorphous germanium onto silicon to develop lower cost materials for these applications. 
"I am working on depositing amorphous germanium on various substrates and characterizing the optical, electrical, and material properties to evaluate its use for photonic applications," Kosciolek, a rising senior at Rutgers University, explains. Read more.
Modeling photonic device variations 
AIM Photonics Academy summer intern Stuart Daudlin simulates adding a heater to light-filtering ring resonator manufacturing.
Integrated photonic devices that use light rather than electricity to move and process data can increase speeds and reduce waste heat for computers and networks, but variations in ring resonators, waveguides and other light-filtering devices pose manufacturing challenges. AIM Photonics Academy summer intern Stuart Daudlin is running numerical simulations to identify ways to improve consistency in these photonic products.  
Working under graduate student Germain Martinez, in the lab of Duane Boning, the Clarence J. LeBel Professor of Electrical Engineering at MIT, Daudlin is simulating photonic device manufacturing using a special type of computer software, a finite difference time domain [FDTD] simulator. "My goals this summer are to vary the parameters of a ring resonator and define which parameters cause the most variations," Daudlin explains. Read more.
New oxide catalysts to cut air pollution 
Summer Scholar Luke Soule interns with MIT team developing new catalyst materials to reduce cancer-causing chemicals in the atmosphere.  
Air pollution leads to about 6.5 million deaths worldwide every year, including nearly 200,000 within the United States, MIT graduate student Karthik Akkiraju notes with alarm. MPC-CMSE Summer Scholar Luke Soule joined Akkiraju's efforts to develop new oxide catalysts to reduce air pollution in W.M. Keck Professor of Energy Yang Shao-Horn's lab.
"The main goal of my project was to develop a novel class of oxide catalysts to reduce noxious chemicals in the atmosphere known to cause cancer," says Soule, a rising senior at the New Mexico Institute of Mining and Technology. "This involved trying to link electronic structure to the catalyst, to the selectivity, towards these volatiles."  Read more.
Glassy carbon, now with less heat 
Carbon nanotubes lower transformation temperature of glassy carbon, MIT researchers report.

Last winter, MIT researchers discovered that a phenol-formaldehyde polymer that was transformed into a glassy carbon material in a process similar to baking reaches its best combination of higher strength and lower density at 1,000 degrees Celsius [1,832 degrees Fahrenheit]. Now, they have determined that by adding a small fraction of carbon nanotubes (CNTs) to this material, they can achieve a similar glassy transformation, but at a more industrially accessible temperature of 800 degrees Celsius. 
"What we're showing is that by adding carbon nanotubes, we reach this plateau region earlier," Stein says.  Read more. 

Engineer Krystyn Van Vliet begins 
transition to associate provost Sept. 1  

Van Vliet will take over the responsibilities of associate provost in two phases. She succeeds  Karen Gleason, who steps down in June 2018.   Read more.


  
Experiments confirm theory of          "superballistic" electron flow  

Behaving like particles in a viscous fluid can 
help bunches of electrons squeeze through a tight space.
Upcoming Events   
Tata Center Symposium 2017, MIT Bldg. E52, 8am-6pm, Wed., and 8am-5pm, Thurs., Sept. 13-14, 2017. Open to MIT only.
MIT Industrial Liaison Program Innovations in Management, MIT Media Lab, Bldg. E14, 8am- 7pm, Wed., Sept. 27, and 8:30am-1:25pm, Thurs., Sept. 28, 2017.
Materials Day Symposium and Poster Session, Kresge Auditorium, MIT Building W16, Oct.11, 2017. Register.
Join the MPC Collegium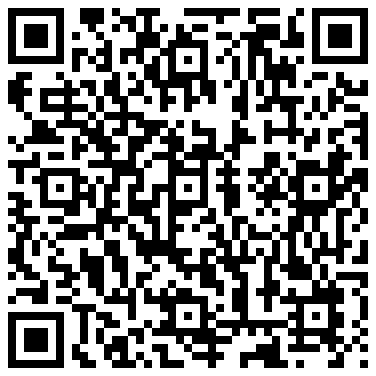 Facilitation of on-campus meetings
Access to Collegium member-only briefing materials
Representation on the MPC External Advisory Board
Facilitation of customized student internships
Medium and long-term on-campus corporate staff visits
For more information, contact Mark Beals at 617-253-2129 or mbeals@mit.edu


About MPC

The goals of the Materials Processing Center are to unite the materials research community at MIT and to enhance Institute-industry interactions. Collaboration on research ventures, technology transfer, continuing education of industry personnel, and communication among industrial and governmental entities are our priorities. The MPC Industry Collegium is a major vehicle for this collaboration. The MPC sponsors seminars and workshops, as well as a summer internship for talented undergraduates from universities across the U.S. We encourage interdisciplinary research collaborations and provide funds management assistance to faculty.

MIT, Materials Processing Center
77 Massachusetts Avenue
Cambridge, Massachusetts 02139
617-253-5179
http://mpc-www.mit.edu


Email: mpc@mit.edu