MIT Materials News that Matters
December 2015


 
 
Materials Processing Center at MIT
77 Massachusetts Avenue
Email:
Happy Holidays from everyone at the
Materials Processing Cente
r!
Summer Scholars Applications Now Being Accepted 

Each year for 9 weeks during the summer, the Materials Processing Center (MPC) and the Center for Materials Science and Engineering (CMSE) co-sponsor a Research Internship Program.  
The program attracts some of the best science and engineering undergraduates from across the country to conduct graduate-level materials research. Students can select from a wide array of projects available.
This year's Summer Scholar Internship Program will run from 
June 7 - August 6, 2016.


For more information about the Internship Program, please refer to the Summer Scholar 
Quick Facts
 and the 
FAQ
portion of our website. 


The application deadline is February 12, 2016.  

Register today!
Concentrating Dawn-to-Dusk Solar
MOSAIC award spurs MIT research into concentrator solar cells that can run in shade and full sun with power control and wavelength separation.


  Solar panels at a New Hampshire dairy farm.
Lighter, more efficient flat-plate solar cells are the goal of MIT researchers who kicked off a collaborative research effort Dec. 15 with a three-year, $3.5 million award under the Department of Energy's ARPA-E program. Their aim is to bring the technology to the marketplace.
"We are early on looking for companies to collaborate with us who are interested in finding a way to bring that technology into the marketplace after the three-year project funding," Principal Investigator Jurgen Michel, Senior Research Scientist at the Microphotonics Center and Senior Lecturer in the Department of Materials Science and Engineering, says. "The best outcome is a solar cell and companies that will actually make those or take that into further development to make a product."


ARPA-E's Micro-Scale Optimized Solar-Cell Arrays with Integrated Concentration (MOSAIC) program has challenging specifications, Michel says. The goal is to reach overall efficiency of greater than 30 percent, which is about 5 percentage points higher than the best efficiency achieved with crystalline silicon solar cells. 
Read more
.
Three Take Silver at MRS
MIT graduate students honored for work on catalysts, hydrogels and magnetic nanoparticles.
MIT graduate students Kelsey Stoerzinger, top, Ritchie Chen, bottom left, and Scott Grindy, bottom right, won Silver Awards at the Materials Research Society 2015 Fall Meeting in Boston.
MIT graduate students Kelsey Stoerzinger, Scott Grindy and Ritchie Chen won Silver Awards at the Materials Research Society (MRS) 2015 Fall Meeting in Boston. They were among 29 Gold or Silver Award winners who were recognized for exceptional ability and a promising future in materials research based on oral presentations given on Dec. 1. 
Stoerzinger, who is part of Prof. Yang Shao-Horn's Electrochemical Energy Lab, was honored for her work on "New Insights in Oxygen Electrocatalysis from Epitaxial Oxide Surfaces." She works on oxygen reduction catalysts for fuel cell applications. 
"We know that oxygen reduction is the efficiency limiting process for fuel cells, so it's the dominant source of (energy) loss," Stoerzinger, 27, explains. "We're interested in using oxide materials as earth abundant alternatives to platinum, which is most the active material for this reaction," she says.
Making Makers
MIT has more than 130,000 square feet of hands-on maker spaces across campus (with even more to come). We design, prototype, and literally invent the future of technology one project at a time. Only at MIT do you need a "Czar" to oversee all of this activity.
Read more
.
New Device Uses Carbon Nanotubes To Snag Molecules
Nanotube "forest" in a microfluidic channel may help detect rare proteins and viruses.


A patterned and cylindrical structure made up of carbon nanotubes.
Engineers at MIT have devised a new technique for trapping hard-to-detect molecules, using forests of carbon nanotubes.

The team modified a simple microfluidic channel with an array of vertically aligned carbon nanotubes - rolled lattices of carbon atoms that resemble tiny tubes of chicken wire. The researchers had previously devised a method for standing carbon nanotubes on their ends, like trees in a forest. With this method, they created a three-dimensional array of permeable carbon nanotubes within a microfluidic device, through which fluid can flow.

Now, in a study published in the Journal of Microengineering and Nanotechnology, the researchers have given the nanotube array the ability to trap certain particles. To do this, the team coated the array, layer by layer, with polymers of alternating electric charge.


"You can think of each nanotube in the forest as being concentrically coated with different layers of polymer," says Brian Wardle, professor of aeronautics and astronautics at MIT. "If you drew it in cross-section, it would be like rings on a tree."  
Read more
.
Report Outlines MIT's Global Entrepreneurial Impact
A new report estimates that, as of 2014, MIT alumni have launched 30,200 active companies, employing roughly 4.6 million people, and generating roughly $1.9 trillion in annual revenues. Illustration, Christine Daniloff, MIT
A report released Dec. 9 by MIT underscores the substantial economic impact of the Institute's alumni entrepreneurs, whose companies have created millions of jobs and generate annual revenues of nearly $2 trillion - a figure greater than the gross domestic product (GDP) of the world's 10th-largest economy.  
"The report confirms what has long been clear: Our community's passion for doing, making, designing and building is alive and growing," President L. Rafael Reif wrote in an email to the MIT community. "As we do our part by continuing to foster our students' natural creativity and energy, it is inspiring to see the potential our alumni hold to extend MIT's power to do good for the world." 
National Academy of Inventors Adds Four MIT Faculty 

Belcher, Bhatia, Brown, and Horvitz recognized for demonstrating a prolific spirit of innovation and invention resulting in a tangible impact on society.

 

MIT faculty members, clockwise from top left, Angela M. Belcher, Sangeeta N. Bhatia, H. Robert Horvitz, and Emery N. Brown, will be inducted on April 15, 2016, as National Academy of Inventors Fellows. Photo credits, Belcher - Dominick Reuter, Bhatia and Brown - Bryce Vickmark, Horvitz - Donna Coveney.

Four MIT faculty members have been named 2015 Fellows of the National Academy of Inventors (NAI). They have been honored for their "prolific spirit of innovation in creating or facilitating outstanding inventions that have made a tangible impact on quality of life, economic development, and the welfare of society."

 

They are among 168 named this year, which brings the total number of NAI Fellows to 582, representing more than 190 prestigious research universities and governmental and non-profit research institutions.

 

Past MIT-affiliated NAI Fellows include Elazer R. Edelman (2014), Ram Sasisekharan (2014), Christine A. Wang (2014), Henry I. Smith (2013), Shuguang Zhang (2013), Robert S. Langer (2012), and Barbara H. Liskov (2012). 

Read more

.

 

 

 

TechConnect

World Innovation Conference and Expo, May 22-25, 2016




 
Join the MPC Collegium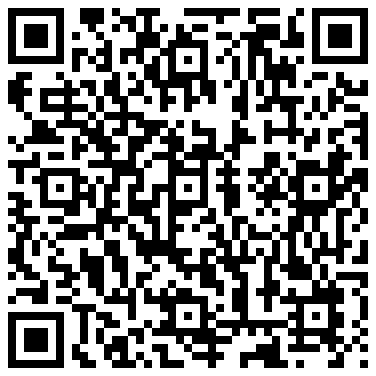 Facilitation of on-campus meetings

Access to Collegium member-only briefing materials

Representation on the MPC External Advisory Board

Facilitation of customized student internships

Medium and long-term on-campus corporate staff visits
For more information contact Mark Beals at 617-253-2129 or mbeals@mit.edu
About MPC



The goals of the Materials Processing Center are to unite the materials research community at MIT and to enhance Institute-industry interactions. Collaboration on research ventures, technology transfer, continuing education of industry personnel, and communication among industrial and governmental entities are our priorities. The MPC 

Industry Collegium

 is a major vehicle for this collaboration. The MPC sponsors seminars and workshops, as well as a 

summer internship

 for talented undergraduates from universities across the U.S. We encourage interdisciplinary 

research collaborations

 and provide funds management assistance to faculty.

 

MIT, Materials Processing Center
77 Massachusetts Avenue
Cambridge, Massachusetts 02139
617-253-6472
http://mpc-web.mit.edu