MIT Materials News that Matters
December, 2016

Materials Processing Center at MIT
77 Massachusetts Avenue
Email:mpc@mit.edu
Summer Scholars applications now being accepted
Each year for 7 weeks during the summer, the Materials Processing Center (MPC) and the Center for Materials Science and Engineering (CMSE) co-sponsor a Research Internship Program. The program attracts some of the best science and engineering undergraduates from across the country to conduct graduate-level materials research. Students can select from a wide array of projects available.

This year's Summer Scholar Internship Program will run from June 15 - August 5, 2017.

For more information about the Internship Program, please refer to the Summer Scholar Quick Facts and the FAQ portion of our website.
The application deadline is February 10, 2017.    
Is it favoritism or manipulation?
MIT biophysicists apply evolutionary dynamics and game theory to understand personal relations and come up with some surprising results.
Decision points for the first player in an Envelope Game, are graphed like the branches of a tree. In a game with two players, the first one's actions determine the second one's payoff. Illustration, Alfonso Perez-Escudero.
When we ask friends if we can stay at their place, we prefer them to say yes without asking details such as for how long. Yet, if the answer is going to be no, then we often prefer them to seek more information from us first. At first glance, this situation seems very different from how we react when we are in an exclusive relationship and our boyfriend or girlfriend flirts with someone else. However, a probability-based analysis with Bayesian game theory shows that each involves differing degrees of manipulation and preferential interaction, MIT Postdocs Alfonso Pérez-Escudero and Jonathan Friedman and Latham Family Career Development Associate Professor of Physics Jeff Gore report in a new paper.
Robust 3D Majorana fermions predicted
MIT theorists analyze low-temperature superconducting material, propose using NMR to verify existence of topologically protected Majorana fermions.


MIT postdoctoral associate Jorn Venderbos [left] and graduate student Vladyslav Kozii.
A low-temperature superconducting material made up of the elements praseodymium, osmium, and antimony [PrOs4Sb12] promises to host robust Majorana fermions, which are a special particle predicted in 1937, MIT researchers show in a theoretical analysis.These Majorana fermions are quasiparticles, that is, particles which do not exist as elementary particles in nature but can exist as emergent particles in superconducting materials at very low temperatures. The defining property of Majorana quasiparticles is that they are made up of electrons and holes equally, called a quantum superposition.The new analysis by graduate student Vladyslav Kozii, postdoctoral associate Jörn Venderbos and Lawrence C. (1944) and Sarah W. Biedenharn Career Development Assistant Professor Liang Fu reveals the likely presence of these quasiparticles in the superconducting material at temperatures close to absolute zero,
Templeton Foundation supports Majorana fermion research

Professor of Physics Patrick A. Lee and Senior Research Scientist Dr. Jagadeesh S. Moodera.
William & Emma Rogers Professor of Physics Patrick A. Lee and Senior Research Scientist Dr. Jagadeesh S. Moodera are continuing their joint theoretical and experimental work on the search for creating and identifying Majorana fermions with a three-year, $499,000 grant from the John Templeton Foundation. 
The grant for their "Majorana Fermions (MF) creation, braiding and fusion" project runs October 2016 through September 2019, and follows upon an earlier award of $486,090 from July 2013 through June 2016 for "Creation and Study of Majorana Bound States in the Laboratory." 
 "We are very thankful to the Templeton Foundation for supporting a high risk/high return project that is difficult to get funded from traditional government or industry sources," Lee and Moodera say.
Cui-Zu Chang to receive IUPAP Young Scientist Prize
Former MIT Postdoctoral Associate Cui-Zu Chang will receive the 2017 Young Scientist Prize from the International Union of Pure and Applied Physics' Commission on the Structure and Dynamics of Condensed Matter (C10). The award recognizes Chang "for the discovery of quantum anomalous Hall effect in magnetically doped 3D topological insulator films."
Chang joined the MIT Plasma Science and Fusion Center 2013 as a postdoctoral associate in Senior Research Scientist Jagadeesh Moodera's Thin Film Magnetism, Tunneling and Nano-spintronics group at the Francis Bitter Magnet Laboratory. He has accepted an appointment as Assistant Professor of Physics at the Pennsylvania State University and expects to begin there in February 2017.
 President Reif urges  U.S. commitment
 to basic science

 MIT President calls for  renewed federal support  "for the nation's long-  term security, prosperity,  competitiveness and  health, and for  generations of lasting new  jobs."




 National Academy of  Inventors names two  MIT faculty as fellows

 

 Michael Cima and Edward  W. Merrill  recognized for    contributions resulting in  a tangible impact on  quality of life, economic  development, and the  welfare of society.

Printable electronics  made with nanoscale 
 stamping technique



Engineers at MIT  fabricated a stamp from  forests of carbon  nanotubes that prints  electronic inks onto rigid  and flexible surfaces,  enabling electronic decals.




Join the MPC Collegium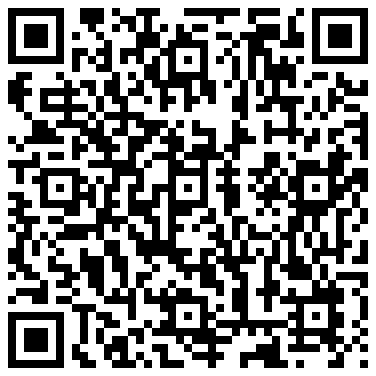 Facilitation of on-campus meetings

Access to Collegium member-only briefing materials

Representation on the MPC External Advisory Board

Facilitation of customized student internships

Medium and long-term on-campus corporate staff visits
For more information, contact Mark Beals at 617-253-2129 or mbeals@mit.edu

About MPC



The goals of the Materials Processing Center are to unite the materials research community at MIT and to enhance Institute-industry interactions. Collaboration on research ventures, technology transfer, continuing education of industry personnel, and communication among industrial and governmental entities are our priorities. The MPC 

Industry Collegium

 is a major vehicle for this collaboration. The MPC sponsors seminars and workshops, as well as a 

summer internship

 for talented undergraduates from universities across the U.S. We encourage interdisciplinary 

research collaborations

 and provide funds management assistance to faculty.

 

MIT, Materials Processing Center
77 Massachusetts Avenue
Cambridge, Massachusetts 02139
617-253-6472
http://mpc-www.mit.edu