MIT Materials News that Matters
February 2016

Materials Processing Center at MIT

77 Massachusetts Avenue

Cambridge, Massachusetts 02139
Faculty Highlight: Joseph G. Checkelsky
Synthesizing new physics - Assistant Professor blends materials science and solid state physics to uncover new properties linked to collective behavior of electrons.
MIT Assistant Professor of Physics Joseph Checkelsky (center) with graduate students Linda Ye (left) and Aravind Devarakonda.
Behaviors in complex systems are often more than the sum of their parts, for example, in fast data storage devices enabled by magnetic interactions. Physicists call these distinctive collective behaviors "emergent" properties. 
 
"In the context of solid state physics, emergent behavior often takes the form of collective behavior of electrons," MIT Assistant Professor of Physics Joseph Checkelsky explains.  
"Our goal is to look at materials where the quantum mechanical nature of the underlying electrons is brought out in new types of such collective properties," he says.
Four MIT faculty win Presidential Early Career Awards 

On Thursday, Feb. 19, President Barack Obama named four MIT faculty among 105 recipients of the 2016 Presidential Early Career Awards for Scientists and Engineers (PECASE), the highest honor bestowed by the U.S. government on science and engineering professionals in the early stages of their independent research careers.
MIT faculty 2016 PECASE recipients (clockwise from top left) are: Kay Tye, Cullen Buie, Tonio Buonassisi, and William Tisdale.
Enabling human-robot rescue teams


 

System could help prevent robots from overwhelming human teammates with information.  

 

Scientists make first direct detection of gravitational waves

 

LIGO signal reveals first observation of two massive black holes colliding, proves Einstein right. 

 

11 from MIT win Sloan Research Fellowships


 

Faculty in eight School of Science and School of Engineering departments among awardees announced Feb. 23.

 
How to make electrons behave like a liquid


 

Analysis predicts exotic behaviors such as "negative resistance," based on fluid-like effects.

  

 

In Profile: Pablo Jarillo-Herrero

 

Experimental physicist explores the wild frontiers of graphene and other ultrathin materials. 

 

Celebrating centennial of MIT's river crossing


 

Recalling Institute's 1916 move to Cambridge, events will include parade and campus open house. 

 
Upcoming Events 
MIT Energy Conference
, 
Boston Marriott Cambridge, Fri.-Sat., March 4-5, 50 Broadway [4 Cambridge Ctr.], Cambridge, MA
Symposium: The Campus-Then, Now, Next
, 
Wed., March 30, 12-5pm, Thurs., March 31, 9am-12pm, MIT Building W16, Kresge Auditorium, 48 Massachusetts Ave., Cambridge, MA 
TechConnect
 World Innovation Conference and Expo, May 22-25, Washington, DC
MIT Commencement
 2016 Ceremonies: Investiture of Doctoral Hoods: 11 am, Thurs., June 2;  Commencement: 10 am, Fri., June 3 
CLEO: 2016
, June 5-10, 2016, Convention Center, San Jose, CA
Join the MPC Collegium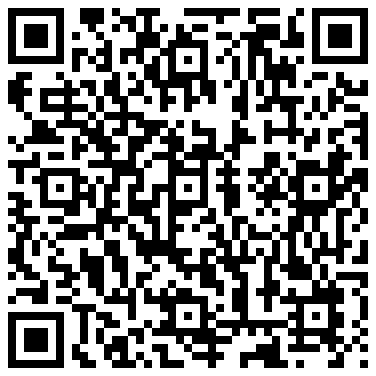 Facilitation of on-campus meetings

Access to Collegium member-only briefing materials

Representation on the MPC External Advisory Board

Facilitation of customized student internships

Medium and long-term on-campus corporate staff visits
For more information contact Mark Beals at 617-253-2129 or mbeals@mit.edu
About MPC



The goals of the Materials Processing Center are to unite the materials research community at MIT and to enhance Institute-industry interactions. Collaboration on research ventures, technology transfer, continuing education of industry personnel, and communication among industrial and governmental entities are our priorities. The MPC 

Industry Collegium

 is a major vehicle for this collaboration. The MPC sponsors seminars and workshops, as well as a 

summer internship

 for talented undergraduates from universities across the U.S. We encourage interdisciplinary 

research collaborations

 and provide funds management assistance to faculty.

 

MIT, Materials Processing Center
77 Massachusetts Avenue
Cambridge, Massachusetts 02139
617-253-6472
http://mpc-web.mit.edu