MIT Materials News that Matters
February, 2017

Materials Processing Center at MIT
77 Massachusetts Avenue
Email:mpc@mit.edu
Iodine may protect batteries
MIT, CMU researchers explore "self-healing" batteries with new metal-halide solid electrolyte material.

Researchers at MIT and Carnegie Mellon University are studying a new kind of electrolyte for "self-healing" lithium battery cells, which will be formed by adding a halide element such as iodine, under a grant from the U.S. Department of Energy's Office of Efficiency and Renewable Energy. 
The work could lead to longer driving range, lower cost electric vehicle batteries.
Roadmapping integrated photonics
Spring 2017 meeting at MIT will bring together educators, students and manufacturing representatives to develop strategies. 
AIM Photonics Institute, the MIT Microphotonics Center and iNEMI co-host the Spring meeting on the Integrated Photonics System Roadmap [IPSR], Tuesday through Thursday, March 28-30, 2017, at MIT. 
"Now is an exciting time for the technology transition from integrated electronics to integrated photonics. Winners and losers will be sorted out. Gaps in the technology supply chain exist in the systems that will benefit most from integrated photonics," notes Prof. Lionel Kimerling, Executive Director of AIM Photonics Academy.
 

Custom designs give  solar panels a facelift 

 
Founded at the MIT Sloan  School of Management,  Sistine Solar creates  custom solar panels  to  mimic home facades and 

 other environments.

 

 Able power converter  for Internet of Things  

 

 MTL team presents new  power converter that  stays efficient at currents  from 500 picoamps to 1  milliamp, at international  conference.




Advanced silicon
 solar cells

MIT Photovoltaics  Research Laboratory  teams are working to  increase solar power at  least 50 times by 2030.



 Toward all-solid lithium  batteries


 
For the first time, a team  at MIT has probed the  mechanical properties of a  sulfide-based solid  electrolyte material.

 

 Fakhri, Perez win 2017  Sloan Fellowships 

 

 Faculty from four MIT  departments among 126  Alfred P. Sloan Foundation  selects from across U.S.  and Canada.


Tiny fibers open new  windows into the brain

A single flexible fiber has  successfully carried  optical, electrical, and  chemical signals to and  from the brain.


Upcoming Events  
MTL Seminar Series: "Beautiful Ideas: AI, Quantum Computing and the Power of (non)Consensus,"
Seminar: "Data-Driven Learning in Power Distribution Networks," Prof.
Ram Rajagopal
, Civil & Environmental Engineering, Stanford Univ., MIT 
1-131
, 4-5pm, Wed., March 1, 2017. 
CIQM Seminar: "Topologically Protected Qubits," Prof.
Amir Yacoby
, 209
Pierce Hall
, 29 Oxford St., Harvard, 4-5pm, Thurs., March 2, 2017.
Physical Chemistry Seminar: Seminar Series: "Single-Molecule Spectroscopy with Catalysts, Conductive Polymers, and Optical Microresonators," Prof.
Randall Goldsmith
, University of Wisconsin-Madison, MIT
6-120
, Time: 4:30-6pm, Tues., March 21, 2017.
MTL Seminar Series: "How to go from a promising MEMS R&D technology to a game changing product,"
Steve Lloyd
, VP of Engineering, Invensense, MIT
34-401
, 12-1pm, Wed., March 22, 2017.
Join the MPC Collegium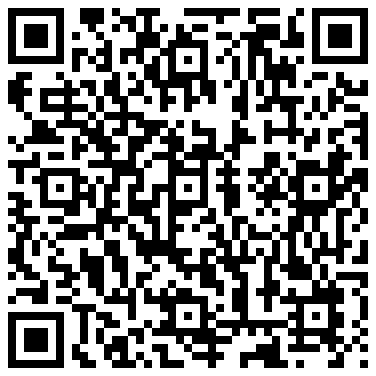 Facilitation of on-campus meetings

Access to Collegium member-only briefing materials

Representation on the MPC External Advisory Board

Facilitation of customized student internships

Medium and long-term on-campus corporate staff visits
For more information, contact Mark Beals at 617-253-2129 or mbeals@mit.edu

About MPC



The goals of the Materials Processing Center are to unite the materials research community at MIT and to enhance Institute-industry interactions. Collaboration on research ventures, technology transfer, continuing education of industry personnel, and communication among industrial and governmental entities are our priorities. The MPC 

Industry Collegium

 is a major vehicle for this collaboration. The MPC sponsors seminars and workshops, as well as a 

summer internship

 for talented undergraduates from universities across the U.S. We encourage interdisciplinary 

research collaborations

 and provide funds management assistance to faculty.

 

MIT, Materials Processing Center
77 Massachusetts Avenue
Cambridge, Massachusetts 02139
617-253-6472
http://mpc-www.mit.edu