MIT Materials News that Matters
January 2016

Materials Processing Center at MIT
77 Massachusetts Avenue
Email:
mpc@mit.edu
Summer Scholars Application Deadline Nears 
The application deadline for this year's Summer Scholar Internship Program is Feb. 12, 2016.    
Co-sponsored by the Materials Processing Center and the Center for Materials Science and Engineering, the nine-week Research Internship Program attracts some of the best science and engineering undergraduates from across the country. Participants conduct graduate-level materials research on a wide array of projects.
Past Summer Scholars have published alongside MIT faculty and graduate students in peer-reviewed journals and won national awards for their poster presentations. 
For more information about the Internship Program, please refer to the Summer Scholar 
Quick Facts
 and the 
FAQ
portion of our website.   
Register today!
Faculty Highlight: Liang Fu
Quantum Super Conductor - Theoretical physicist bridges abstract math and exotic computing materials.
MIT Assistant Professor of Physics Liang Fu.
Unlike classical computers in which a bit is either on or off, representing either a zero or a one, quantum computers will feature the extraordinary property of superposition, a state in which a bit can be both on and off, or both zero and one, at the same time.
MIT Assistant Professor of Physics Liang Fu seeks to identify new materials that can process and store this quantum information robustly. His recent work presents a new understanding of how to couple the properties of superconducting materials, which show this superposition on a macroscopic scale, with new mathematical solutions for encoding data and protecting it against the inevitable errors in a physical system.
"I'm interested in quantum computation more from a materials perspective. Can we use new materials that are perhaps better-suited for building a quantum computer," Fu explains. "We sort of build a bridge between the abstract mathematics and, on the other hand, concrete materials, so we can apply the advanced tools of mathematics to study properties of materials and even predict new phases of matter with new properties," Fu explains. "We hope that their new properties can be useful for device applications." 
Read more
.
Crunching Quantum Code
MIT physics graduate student Sagar Vijay co-develops error correction method based on special electronic states called Majorana fermions.
MIT physics graduate student Sagar Vijay. 
Theoretical physicists at MIT recently reported a quantum computer design featuring an array of superconducting islands on the surface of a topological insulator. They propose basing both quantum computation and error correction on the peculiar behavior of electrons at neighboring corners of these islands and their ability to interact across islands at a distance.
"The lowest energy state of this system is a very highly entangled quantum state, and it is this state that can be used to encode and manipulate qubits," says graduate student Sagar Vijay, lead co-author of the Physical Review X paper on the proposed system, with senior author Liang Fu, Associate Professor of Physics at MIT and Timothy H. Hsieh.  
As Vijay explains it, the proposed system can encode logical qubits that can be read by shining light on them.  
Read more.
Chemical Sensing on a Chip
Anuradha Agarwal's miniaturized infrared detection technology research offers the promise of inexpensive sensor networks for many applications.
"Can we take a chemical sensor that originally occupied a benchtop, and put it on a chip that's two centimeters square?" asks Anuradha Agarwal. "Yes, we can do that."
Agarwal, a principal research scientist at MIT's Microphotonics Center, and her colleagues have developed miniaturized mid-infrared and far-infrared sensing systems that can be tuned to detect specific materials and their concentrations.
These tiny highly sensitive miniaturized chemical sensors represent big steps toward spectrometry on a chip. 
Read more.
Physicists Control Electrons at Femtosecond Timescales 
Results may help improve efficiency of solar cells, energy-harvesting devices.
In this image, the middle explosion is a cloud of hot electrons inside graphene that bounce off one another as they reach equilibrium and spread out. The red spheres are those electrons that are energetic enough to escape the hot cloud quickly.
When you shine a light on a conducting surface like silicon or graphene, that light jump-starts certain electrons into high-energy states and kicks off a cascade of interactions that happens faster than the blink of an eye. Within just a few femtoseconds - a thousand trillionth of a second - these energized electrons can scatter among other electrons like balls on a billiard table, quickly dissipating energy in an ultrafast process known as thermalization.
Now physicists at MIT have come up with a way to

redirect these high-energy electrons

 in graphene in the first few femtoseconds of photo-excitation before they interact with other electrons in the material. "We're intellectually excited about whether this will have technological applications," says Pablo Jarillo-Herrero, associate professor of physics at MIT. 
Read more
.
A Battery Made of Molten Metals

New battery may offer low-
cost, long-lasting storage for
the grid.  Read more 

A Nanophotonic Comeback for Incandescent Bulbs?

Researchers combine the warm look of traditional light bulbs with 21st-century energy efficiency. Read more 

Self-Stacking Nanogrids


Polymer nanowires that assemble in perpendicular layers could offer route to tinier chip components.  
Read more 
Local boy makes good

Michael Watts took two decades to make the 20-mile trip from suburban Hingham to tenure at MIT. 
Read more 

MIT Sandbox Invites 11,000 Students to Innovate

Offering funding up to $25,000, mentoring, and tailored educational experiences the program will open up new pathways for student entrepreneurs and innovators.  Read more 

Clearing the Way for Floquet


Team led by MIT Associate Professor of Physics Nuh Gedik demonstrates pure Floquet-Bloch states in the solid topological insulator bismuth selenide.
Read more 
Join the MPC Collegium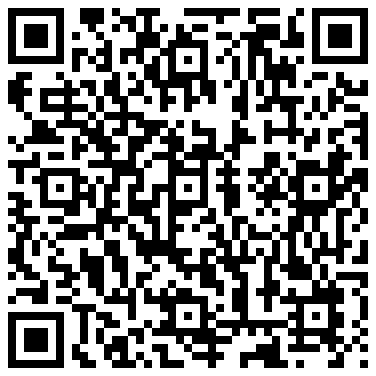 Facilitation of on-campus meetings

Access to Collegium member-only briefing materials

Representation on the MPC External Advisory Board

Facilitation of customized student internships

Medium and long-term on-campus corporate staff visits
For more information contact Mark Beals at 617-253-2129 or mbeals@mit.edu
About MPC



The goals of the Materials Processing Center are to unite the materials research community at MIT and to enhance Institute-industry interactions. Collaboration on research ventures, technology transfer, continuing education of industry personnel, and communication among industrial and governmental entities are our priorities. The MPC 

Industry Collegium

 is a major vehicle for this collaboration. The MPC sponsors seminars and workshops, as well as a 

summer internship

 for talented undergraduates from universities across the U.S. We encourage interdisciplinary 

research collaborations

 and provide funds management assistance to faculty.

 

MIT, Materials Processing Center
77 Massachusetts Avenue
Cambridge, Massachusetts 02139
617-253-6472
http://mpc-web.mit.edu