MIT Materials News that Matters
January, 2017

Materials Processing Center at MIT
77 Massachusetts Avenue
Email:mpc@mit.edu
Summer Scholars application deadline is Feb. 10
2016 Summer Scholar Ashley Kaiser.
Each year for seven weeks during the summer, the Materials Processing Center (MPC) and the Center for Materials Science and Engineering (CMSE) co-sponsor a Research Internship Program at MIT. 
This year's application deadline is February 10, 2017.  
Summer Scholars have published alongside MIT faculty and graduate students in peer-reviewed journals. 2016 interns worked on projects as diverse as forming ordered arrays of gold nanoparticles on silicon to making and characterizing aligned carbon nanotube composites.
The program attracts some of the best science and engineering undergraduates from across the country to conduct graduate-level materials research.  
For more information about the Internship Program, please refer to the Summer Scholar Quick Facts and the FAQ portion of our website.


Faculty Highlight: Senthil Todadri

Quest to understand superconductivity leads MIT theoretical physicist Senthil Todadri to discoveries about new magnetic materials called quantum spin liquids.  
Senthil Todadri Professor of Physics, MIT
Mother nature is like a restless child who fidgets even when at rest, because electrons are never completely at rest, even at the coldest temperatures, MIT Physics Professor Senthil Todadri says.


Imagine pushing a pendulum hanging from a clock. It will swing back and forth, but eventually it will come to a complete stop so that it has a velocity of zero, but we also can see that it has a definite position in space. In the quantum world of electrons, knowing both of these properties, velocity and position, with ultimate precision is forbidden by the Heisenberg uncertainty principle, Senthil explains.


"Quantum mechanically, there is still some motion even in the default state, what we call the ground state," he says. "It's unavoidable motion that's there, even in the default state, the lowest energy state that a quantum system can find itself in. There is still some motion." And this basic fact of nature underlies a variety of unusual behaviors of electrons in materials. Explaining these hard-to-observe physical conditions such as new forms of magnetism is Senthil's life's work.
Motivated by the thrill of discovery
Itamar Kimchi studies the physics underlying unusual behavior of electrons in compounds such as transition metal oxides.


Pappalardo Fellow Itamar Kimchi.
There are many kinds of frustration. There's the kind of frustration of electrons in some materials at extremely low temperatures that forces them to abandon their preference for classical states such as spin up or spin down and instead enter unusual states of quantum superposition, which is what MIT Pappalardo Fellow in Physics Itamar Kimchi studies. Then there is the kind of scientific frustration when a research path down which Kimchi travels trying to explain these phenomena turns into a dead end."Especially in the kind of work I do, you don't know what the research problem is until you've solved it, because you are exploring with a flashlight in the dark things that you only understand once you've finished exploring them, that you didn't even know were there until you've understood them," says Kimchi, who works closely as a postdoctoral associate with Professor of Physics Senthil Todadri.


United Technologies adopts de-icing tech co-developed at MIT
United Technologies Corp.'s subsidiary UTC Aerospace Systems is commercializing carbon nanotube-based de-icing technology co-developed by MIT Professor of Aeronautics and Astronautics Brian L. Wardle
 and Metis Design Corp., according to a press release.
"This technology strengthens UTC Aerospace Systems capability to deliver the most innovative solutions for aircraft ice protection systems," says Dr. Mauro Atalla, Vice President, Engineering and Technology, Sensors & Integrated Systems, UTC Aerospace Systems.
 

Technique enables  adaptable 3-D printing

 MIT chemists develop  way to add light-  activated polymers that  change a 3-D printed  object's chemical and  mechanical properties.

 

 One of the strongest,  lightest materials 

 

MIT team fuses flakes of graphene into sponge-like configuration that can have 10 times the strength of steel.

Kripa Varanasi:  Innovating at interfaces



A new coating called  LiquiGlide is set to make  the transition from the  laboratory to consumer  and industrial markets.




Upcoming Events  

MIT
ei
Seminar: "Electric power grid reliability in a new era of energy development and an introduction to the Pitt Energy GRID Institute,"
Gregory Reed
, Landau Building
66-110
, 5:30-7pm, Tues., Feb. 7, 2017.
Registration
requested.
MIT-Harvard Inorganic Chemistry Seminar: 
"
Finding New Electronic Materials,"
 Prof. Robert J. Cava, Chemistry, Princeton University, 
Maclaurin Building 
4-370
, 4:15-5:15pm, Wed., Feb. 8, 2017.
IHS/MIT
ei Seminar:
"
A great solar cell has to be a great LED: So what's wrong with subsidized solar panels?"

Prof.
Eli Yablonovitch
, UC-Berkeley, 
Landau Building 
66-110
,
5-6:30pm, Wed., Feb. 8, 2017. Registration requested.

Materials Science & Engineering Seminar: "Electron-optical methods for molecular and atomic-level characterization,"
Dr. Ondrej Krivanek, President of Nion Co. and Affiliate Prof. at Arizona State University, MIT Chipman Room, 6-104, 3:30- 4:30pm, Thurs., Feb. 9, 2017.


Condensed Matter Physics 

Chez Pierre Seminar
: 
Assoc. Prof. 
Giacomo Ghiringhelli
, Politecnico di Milano, 
MIT Duboc Room, 
4-331
,12-1pm, Mon., Feb. 13, 2017.


Materials Science & Engineering Seminar: "Quantum Computing at HRL," 
Dr. Sieu Ha, HRL Laboratories LLC,

MIT Chipman Room,

36-428/462,

3pm, Thurs., Feb. 17, 2017.
Materials Science & Engineering Seminar: "Search for High-Performance Earth-Abundant Thin-Film Photovoltaic Materials," Prof.
David Mitzi
, Mechanical Engineering and Materials Science and Chemistry, Duke University, MIT Chipman Room, 
6-104
, 4-5 pm, Thurs., Feb. 23, 2017. 
Join the MPC Collegium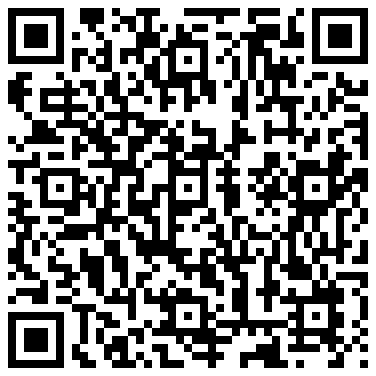 Facilitation of on-campus meetings

Access to Collegium member-only briefing materials

Representation on the MPC External Advisory Board

Facilitation of customized student internships

Medium and long-term on-campus corporate staff visits
For more information, contact Mark Beals at 617-253-2129 or mbeals@mit.edu

About MPC



The goals of the Materials Processing Center are to unite the materials research community at MIT and to enhance Institute-industry interactions. Collaboration on research ventures, technology transfer, continuing education of industry personnel, and communication among industrial and governmental entities are our priorities. The MPC 

Industry Collegium

 is a major vehicle for this collaboration. The MPC sponsors seminars and workshops, as well as a 

summer internship

 for talented undergraduates from universities across the U.S. We encourage interdisciplinary 

research collaborations

 and provide funds management assistance to faculty.

 

MIT, Materials Processing Center
77 Massachusetts Avenue
Cambridge, Massachusetts 02139
617-253-6472
http://mpc-www.mit.edu