MIT Materials News that Matters
July 2016

Materials Processing Center at MIT
77 Massachusetts Avenue
Email:
mpc@mit.edu
Booting up spin-based device studies
Summer Scholars
MPC-CMSE Summer Scholar Grant Smith looks into a sputter deposition chamber for making ultra thin films.
MPC-CMSE Summer Scholar Grant Smith is working in the lab of MIT Assistant Professor of Electrical Engineering and Computer Science Luqiao Liu to create special thin film materials suitable for spin-based devices such as magnetic tunnel junctions used in computer memory.
Smith is operating a sputter deposition chamber where he grows these ultra thin films from 2 to 10 nanometers thick. His summer project involves making devices that are precursors to a memory device and measuring their properties.
Strengthening Aerospace Nanocomposites

Ashley Kaiser holds samples of carbon nanotubes [left] and pyrolytic carbon.
Summer Scholars
Chemical engineering major Ashley Kaiser joined MIT Professor of Aeronautics and Astronautics Brian L. Wardle's necstlab this summer with past experience in growing graphene and examining it with Raman spectroscopy.
During her new summer internship, Kaiser, who is a rising senior at University of Massachusetts, Amherst, is learning new fabrication and characterization techniques to further necstlab's research on carbon nanotube aligned nanofiber carbon matrix nanocomposites [CNT A-CMNCs].
Kaiser is making these composites, which are treated at high temperatures, and studying the confinement effects of the carbon nanotubes in the carbon matrix. Similar heat-treated material, called pyrolytic carbon, is used for aerospace applications but in a simpler form without embedded carbon nanotubes. "It's super hard and lightweight, and since carbon nanotubes are also very strong and lightweight as well, we would like to introduce these nanotubes inside this existing matrix," Kaiser explains.
Less platinum, longer catalyst lifetime
Summer Scholars
Alexandra Barth works at a hood where she makes carbide core-platinum shell nanoparticles for electrocatalytic applications such as fuel cells and electrolyzers.
In May the group of MIT Associate Professor of Chemical Engineering Yuriy Román-Leshkov published a study showing that an ultra-thin shell of platinum on a carbide core could catalyze hydrogen evolution and oxidation reactions as effectively as pure platinum at a fraction of the cost. MPC-CMSE Summer Scholar Alexandra T. Barth is helping to advance this work by studying the tunability of these core-shell materials and their performance in a number of electrocatalytic applications.
"What's been interesting is we found even when we're creating nanoparticles that are just coated with an atomically thin layer of platinum, they act as effectively as conventional platinum-only nanoparticle catalysts," Barth explains.
Charging up random access memory


Researchers at MIT and Tsinghua University have demonstrated room temperature ferroelectric states in ultra-thin films of tin and tellurium. Illustration, Junwei Liu.
Just as magnetic materials have opposing North and South poles, ferroelectric materials have opposing positive charges and negative charges that exhibit measurable differences in electric potential. Researchers at MIT and colleagues in China recently demonstrated this ferroelectric behavior along the edges of atomically thin tin-tellurium film at room temperature.Measurements showed the energy gap, or bandgap, of this ultra-thin (2D) film to be about 8 times higher than the bandgap in bulk (3D) tin-tellurium, with an on/off ratio as high as 3,000, they report July 15 in the journal, Science. Their findings hold promise for making random access memory devices from this special semiconductor material, which is known as a topological crystalline insulator.
Mixing topology and spin


Left, Single crystal of gadolinium, platinum and bismuth made with naturally occurring elements. Right, single crystal of GdPtBi made with isotopically enriched Gd-160 for neutron scattering experiments. Images courtesy of Joseph G. Checkelsky.
Recently a team of researchers based in the group of Joseph G. Checkelsky assistant professor of physics at MIT, and collaborators at NIST Center for Neutron Research (NCNR), Carnegie Mellon University, and the Beijing Institute of Technology have experimentally demonstrated a "hybrid material" that pairs topology and intrinsic magnetism. In their compound, gadolinium supplies the magnetic order while the platinum-bismuth components support a topological electronic structure.


1 Main St.,12th floor, Cambridge, Mass., 8:30-11:30 a.m., Thursday, Sept. 15, 2016  
Join the MPC Collegium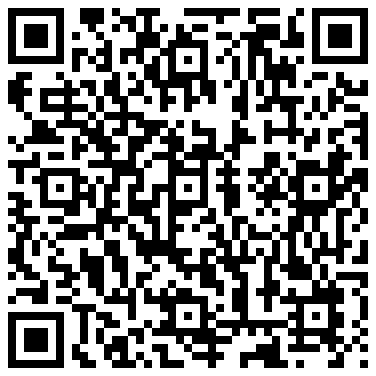 Facilitation of on-campus meetings

Access to Collegium member-only briefing materials

Representation on the MPC External Advisory Board

Facilitation of customized student internships

Medium and long-term on-campus corporate staff visits
For more information, contact Mark Beals at 617-253-2129 or mbeals@mit.edu

About MPC



The goals of the Materials Processing Center are to unite the materials research community at MIT and to enhance Institute-industry interactions. Collaboration on research ventures, technology transfer, continuing education of industry personnel, and communication among industrial and governmental entities are our priorities. The MPC 

Industry Collegium

 is a major vehicle for this collaboration. The MPC sponsors seminars and workshops, as well as a 

summer internship

 for talented undergraduates from universities across the U.S. We encourage interdisciplinary 

research collaborations

 and provide funds management assistance to faculty.

 

MIT, Materials Processing Center
77 Massachusetts Avenue
Cambridge, Massachusetts 02139
617-253-6472
http://mpc-web.mit.edu