MIT Materials News that Matters
July 2017

Materials Processing Center at MIT
77 Massachusetts Avenue
Email:mpc@mit.edu
Materials Day
Frontiers in Materials Research 
Symposium and Poster Session
October 11, 2017
Kresge Auditorium

Save the Date! 
Prototyping a pump for brain treatment
Summer Scholar Alejandro Aponte troubleshoots the design for a pump that can deliver drugs to the brain.
University of Puerto Rico at Mayaguez mechanical engineering major Alejandro Aponte is interning in the lab of Michael J. Cima, David H. Koch Professor of Engineering, at MIT, where he is working on the design of a pump to deliver drugs to the brain.
While Aponte has worked before developing different types of instrumentation, this is his first time working with biological-related research, he says. This pump prototype is attached to a needle through which medicine can flow for drug delivery.
Improving flow battery electrodes
Summer Scholar Alexandra Oliveira contributes to work on redox flow batteries in Brushett Lab.
Renewable energy technologies such as wind and solar are unpredictable and intermittent, creating a need for batteries to store electricity until it is needed, notes MIT Postdoctoral Associate Antoni Forner-Cuenca. Yet cost-effective technologies have been limited to date.
 2017 MPC-CMSE Alexandra Oliveira is working under Forner-Cuenca in the research group of Fikile R. Brushett, the Raymond A. (1921) and Helen E. St. Laurent Career Development Professor of Chemical Engineering at MIT to improve the chemistry of porous carbon electrodes in one particular type of battery known as a redox flow battery.
Developing rapid cancer nano sensors
Summer Scholar Kaila Holloway experiments with tiny chemical sensors that can indicate tumor changes.
Chemicals like nitric oxide and hydrogen peroxide can promote cancer growth. MPC-CMSE Summer Scholar Kaila Holloway is working in the lab of Michael S. Strano, Carbon P. Dubbs Professor in Chemical Engineering at MIT, to develop tiny chemical sensors to detect their concentrations near tumors in the body. 
"I'm actually making nitric oxide and hydrogen peroxide sensors, so it's basically DNA-wrapped single-walled carbon nanotubes," Holloway, a rising senior at Howard University, explains. "I'm going to be detecting hydrogen peroxide and nitric oxide in different cells." In the lab, she synthesizes two different types of DNA.One type of DNA, ds(AT)15, works to detect nitric oxide in the cells, while another type of DNA, ds(GT)15, works to works to detect hydrogen peroxide in the cells.
Investigating the self-healing properties of biological gels
Summer Scholar Lucia Brunel interns under Profs. McKinley and Ribbeck to understand the self-healing properties of mucus and other biological gels.

Brunel.
Biological gels such as mucus and saliva serve many important roles in the body, from acting as barriers to infection to lubricating the eyes and oral cavity. 2017 MPC-CMSE Summer Scholar Lucia Brunel is working on a joint project under Professors Gareth McKinley and Katharina Ribbeck.
"My project is to investigate the unique self-healing capability that some biological gels have, so I've been learning a lot about how to characterize the properties of these biological gels as they heal after damage or deformation," says Brunel, a rising senior at Northwestern University.
Summer Academy gives intensive introduction to photonics
Close to 60 joined Fundamentals of Integrated Photonics sessions at MIT.
Integrated photonics is an emerging branch of photonics in which complex photonic circuits process and transmit light signals in ways similar to the computer microchip.
AIM Photonics Academy, an initiative of the AIM Photonics Institute (Manufacturing USA), hosted a week-long Summer Academy program in July 24-28, 2017, on the Fundamentals of Integrated Photonics at MIT.  Close to 60 attendees learned about foundational principles of device and circuit design, integrated process flow and manufacturing control.
Felice Frankel: Creating images to explain science concepts
MIT researcher helps scientists and engineers hone their visual imagery.

Images, Felice Frankel, Nature, Nature Materials.
Producing images powerful enough to be selected for the covers of major research journals is nothing new for Felice Frankel: She's being doing it for decades with great success. But now, she's extending that approach, using a growing arsenal of visual tools and techniques as she works with scientists and engineers to develop imagery that illustrates their concepts.
Frankel, a research scientist in MIT's Center for Materials Science and Engineering, has helped to produce images that in the last few months have graced the covers of Nature, Nature Materials, and Environmental Science, among others. Some of her work is also featured in the exhibit "Images of Discovery: Communicating science through photography," running at the MIT Museum through this August.
Upcoming Events   
MADMEC semifinals, MIT Bldg. 4-270, 5-6pm, Thurs., Aug. 24, 2017.
Tata Center Symposium 2017, MIT Bldg. E52, 8am-6pm, Wed., and 8am-5pm, Thurs., Sept. 13-14, 2017. Open to MIT only.
MIT Industrial Liaison Program Innovations in Management, MIT Media Lab, Bldg. E14, 8am- 7pm, Wed., Sept. 27, and 8:30am-1:25pm, Thurs., Sept. 28, 2017.
Materials Day Symposium and Poster Session, Kresge Auditorium, MIT Building W16, Oct.11, 2017. SAVE THE DATE.
Join the MPC Collegium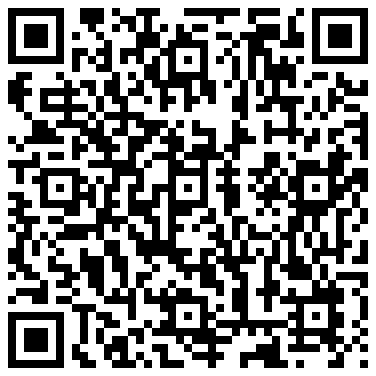 Facilitation of on-campus meetings
Access to Collegium member-only briefing materials
Representation on the MPC External Advisory Board
Facilitation of customized student internships
Medium and long-term on-campus corporate staff visits
For more information, contact Mark Beals at 617-253-2129 or mbeals@mit.edu


About MPC

The goals of the Materials Processing Center are to unite the materials research community at MIT and to enhance Institute-industry interactions. Collaboration on research ventures, technology transfer, continuing education of industry personnel, and communication among industrial and governmental entities are our priorities. The MPC Industry Collegium is a major vehicle for this collaboration. The MPC sponsors seminars and workshops, as well as a summer internship for talented undergraduates from universities across the U.S. We encourage interdisciplinary research collaborations and provide funds management assistance to faculty.

MIT, Materials Processing Center
77 Massachusetts Avenue
Cambridge, Massachusetts 02139
617-253-5179
http://mpc-www.mit.edu


Email: mpc@mit.edu