MIT Materials News that Matters
June 2016

Materials Processing Center at MIT
77 Massachusetts Avenue
Email:
mpc@mit.edu
Chemical sensing at telecom wavelengths
Summer Scholars
Ashley Del Valle Morales learns how to operate a laser and detector system she will use during her project under Senior Research Scientist Dr. Anuradha Agarwal.
Lasers operating at the infrared wavelength of 1550 nanometers power high-speed fiber-optic Internet communications. MIT Microphotonics Center Principal Research Scientist Dr. Anhradha Agarwal is developing chemical sensors based on the 1550-nanometer telecommunications wavelength using a new materials system built of layers of silicon carbide, silicon dioxide and silicon.
MPC-CMSE Summer Scholar Ashley Del Valle Morales is working in Agarwal's lab to characterize this new system. She will use a laser system to determine how effectively the sensors detect the chemical N-methylaniline, an industrial chemical.
Read more.
Suna Njie is working this summer in the Strano Lab on graphene fibers under postdoctoral associate Pingwei Liu.
Scrolling graphene fiber 
Summer Scholars
Coming from a biology pre-med program at Alabama State University, junior Suna Njie wanted to try something new in her internship at MIT as an MPC-CMSE Summer Scholar. Her project on making graphene fibers in the Strano Lab is giving her just that opportunity.
"I chose this lab because it was different from what I have done before, however it is not too out of my comfort zone. This internship is about material science and engineering. I have never done anything in materials science, but here, I will be working with graphene to create fibers out that could possibly have biological implications. I could definitely use this in my future endeavors," Njie says.
Michael S. Strano, Carbon P. Dubbs Professor of Chemical Engineering, says of the summer internship program, "The MPC-CMSE scholars are an extremely impressive, carefully selected set of students who have performed marvelously in my lab over the years."  Read more.
Michael Porter holds a model of knee joints in Hammond Lab, where he will design and synthesize layer-by-layer nanoparticles to deliver a drug to cartilage in the knee.
Saving knees from arthritis
Summer Scholars
Osteoarthritis, a progressive deterioration of the cartilage in the joints, affects about 27 million Americans, with nearly 550,000 a year getting knee replacement surgery, according to the National Institutes of Health. Researchers in the Hammond Lab at MIT are working on a nanoparticle-based drug delivery technique to slow the progress of knee cartilage wearing out.
MPC-CMSE Summer Scholar Michael Porter gravitated to the lab of Paula Hammond, head of the chemical engineering department at MIT, following his interest in drug delivery and imaging. "I wanted to look for some opportunity that would kind of nurture that interest and that's how I found this program here at MIT," Porter, a junior chemical engineering major at Johns Hopkins University.   
Read more.
Erica Eggleton is working this summer in the Van Vliet Lab on lithium manganese oxide electrodes for lithium ion batteries.
Lithium ion battery fatigue

Summer Scholars
After studying fuel cells at Montana State University, Erica Eggleton knew she wanted to do some type of research this summer, either with a college or in industry. "I've always been really interested in renewable energy, and in my lab at Montana State, I study PEM [proton exchange membrane] fuel cells, so I wanted to stay in that realm of research," she says.
Her quest brought Eggleton, who just finished her junior year, to MIT as a 2016 MPC-CMSE Summer Scholar, where she is working in the Van Vliet Lab on lithium manganese oxide [LMO] electrodes for lithium ion batteries. Materials science and engineering graduate student Frank McGrogan is supervising her work. 
Read more.
1 Main St.,12th floor, Cambridge, Mass., 8:30-11:30 a.m., Thursday, Sept. 15, 2016  


Join the MPC Collegium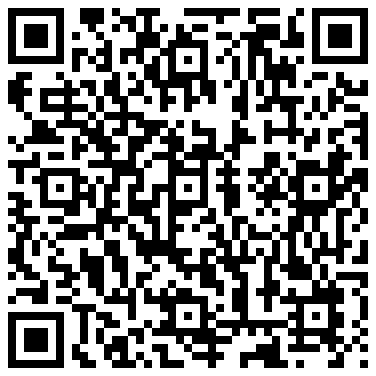 Facilitation of on-campus meetings

Access to Collegium member-only briefing materials

Representation on the MPC External Advisory Board

Facilitation of customized student internships

Medium and long-term on-campus corporate staff visits
For more information, contact Mark Beals at 617-253-2129 or mbeals@mit.edu
About MPC





The goals of the Materials Processing Center are to unite the materials research community at MIT and to enhance Institute-industry interactions. Collaboration on research ventures, technology transfer, continuing education of industry personnel, and communication among industrial and governmental entities are our priorities. The MPC 

Industry Collegium

 is a major vehicle for this collaboration. The MPC sponsors seminars and workshops, as well as a 

summer internship

 for talented undergraduates from universities across the U.S. We encourage interdisciplinary 

research collaborations

 and provide funds management assistance to faculty.

 

MIT, Materials Processing Center
77 Massachusetts Avenue
Cambridge, Massachusetts 02139
617-253-6472
http://mpc-web.mit.edu