MIT Materials News that Matters
June 2017

Materials Processing Center at MIT
77 Massachusetts Avenue
Email:mpc@mit.edu
Materials Day
Symposium and Poster Session
October 11, 2017
Kresge Auditorium

S

a

ve the Date! 
A new way of extracting copper
Allanore lab develops electrically-driven process to separate commercially important metals from sulfide minerals in one step without harmful byproducts.

MIT researchers identified the proper temperature and chemical
mixture to selectively separate pure copper and other metallic trace elements from sulfur-based minerals using molten electrolysis.Working under Antoine Allanore, who becomes Associate Professor of Metallurgy as of July 1, Postdoc Sulata K. Sahu and graduate student Brian J. Chmielowiec [SB, '12] decomposed sulfur-rich minerals into pure sulfur and extracted three different metals at very high purity - copper, molybdenum and rhenium.   Read more. 
Summer interns' work underway
MPC-CMSE Summer Scholars tackling projects from magnetic thin films to catalysts for energy. 
Summer Scholars co-sponsored by the Materials Processing Center and the Center for Materials Science and Engineering recently settled on their research projects and lab assignments. Luke Soule found all the possible projects interesting but honed in on electrochemistry, choosing to work in the Prof. Yang Shao-Horn's Electrochemical Energy Lab.
In photo at right, chemical engineering postdoc Antoni Forner-Cuenca [far right] explains work in the Brushett Lab on advanced flow batteries for grid-level energy storage. 
2016 Summer Scholars win admission to top grad schools
University of Massachusetts, Amherst, chemical engineering major Ashley L. Kaiser will return to MIT this coming fall as a graduate student in materials science and engineering. She will join Professor Brian Wardle's research group.
Other 2016 Summer Scholars will go on to California Institute of Technology, University of Minnesota Twin Cities and the University of Chicago.
In photo at right, are, clockwise from top left, Justin Cheng, Alexandra Barth, Grant Smith and Kaiser.  Read more.
Chandrakasan named  engineering dean


 Succeeds Ian A. Waitz, the    Jerome C. Hunsaker Professor  of Aeronautics and  Astronautics, effective July  1. 
 
 Read more.



New center will advance  sensing technology



 A new "center of excellence"  called SENSE.nano, is  dedicated in anticipation of the  the new MIT.nano building.


 AFFOA launches  smart fabrics facility 

  Advanced Functional Fabrics of  America aims to facilitate  economic growth through U.S.  fiber and fabric manufacturing.
Upcoming Events   
2017 AIM Photonics Summer Academy, Fundamentals of Integrated Photonics: Principles, Practice and Applications, Massachusetts Institute of Technology, Cambridge, Mass., July 24-28, 2017. Registration deadline Fri., June 30, 2017.
Advanced Functional Fabrics for Challenging Environments Hackathon, MIT Media Lab, Bldg. E14, July 28-30. Free but registration required.
MADMEC semifinals, MIT Bldg. 4-270, 5-6pm, Thurs., Aug. 24, 2017.
Tata Center Symposium 2017, MIT Bldg. E52, 8am-6pm, Wed., and 8am-5pm, Thurs., Sept. 13-14, 2017. Open to MIT only.
MIT Industrial Liaison Program Innovations in Management, MIT Media Lab, Bldg. E14, 8am- 7pm, Wed., Sept. 27, and 8:30am-1:25pm, Thurs., Sept. 28, 2017.
Materials Day Symposium and Poster Session, Kresge Auditorium, MIT Building W16, Oct.11, 2017. SAVE THE DATE.
Join the MPC Collegium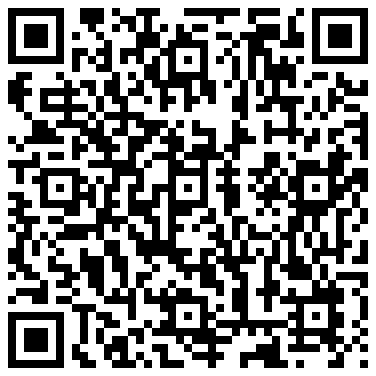 Facilitation of on-campus meetings
Access to Collegium member-only briefing materials
Representation on the MPC External Advisory Board
Facilitation of customized student internships
Medium and long-term on-campus corporate staff visits
For more information, contact Mark Beals at 617-253-2129 or mbeals@mit.edu

About MPC

The goals of the Materials Processing Center are to unite the materials research community at MIT and to enhance Institute-industry interactions. Collaboration on research ventures, technology transfer, continuing education of industry personnel, and communication among industrial and governmental entities are our priorities. The MPC Industry Collegium is a major vehicle for this collaboration. The MPC sponsors seminars and workshops, as well as a summer internship for talented undergraduates from universities across the U.S. We encourage interdisciplinary research collaborations and provide funds management assistance to faculty.

MIT, Materials Processing Center
77 Massachusetts Avenue
Cambridge, Massachusetts 02139
617-253-5179
http://mpc-www.mit.edu


Email: mpc@mit.edu