MIT Materials News that Matters
March, 2017

Materials Processing Center at MIT
77 Massachusetts Avenue
Email:mpc@mit.edu
12 top undergrads chosen as 2017 Summer Scholars


The Materials Processing Center and the Center for Materials Science and Engineering have selected 12 outstanding undergraduates to conduct graduate-level research on the MIT campus in Cambridge, Mass., from June 15, 2017 to August 5, 2017.
Interns select their own projects from faculty presentations given during the first few days of the program. MPC and the CMSE sponsor the eight-week National Science Foundation Research Experience for Undergraduates internships with support from NSF's Materials Research Science and Engineering Centers program [grant DMR-14-19807].
Apply now for Quantum Science Summer School
Graduate students, postdocs must apply by March 31, 2017, for two-week program featuring leaders in Quantum Computing science and technology.


The Quantum Science Summer School (QS3), a program jointly organized by MIT, Johns Hopkins University, Cornell University and Pennsylvania State University, kicks off this summer with its initial two-week session focused on "Fundamentals and Applications of Quantum Computing."
The program will be held from June 5 to 16, 2017, on the Johns Hopkins campus in Baltimore. Supported by the National Science Foundation and the Department of Energy, QS3 is open to qualified graduate students and postdoctoral associates with a maximum of 40 participants. Accepted participants will be awarded round-trip travel within the U.S.
Disorder can be good
Researchers discover that chaos makes carbon materials lighter and stronger.


In the quest for more efficient vehicles, engineers are using harder and lower density carbon materials, such as carbon fibers, which can be manufactured sustainably by "baking" naturally occurring soft hydrocarbons in the absence of oxygen.
However the optimal "baking" temperature for these hardened, charcoal-like carbon materials remained a mystery since the 1950s when British scientist Rosalind Franklin, who is perhaps better known for providing critical evidence of DNA's double helix structure, discovered how the carbon atoms in sugar, coal and similar hydrocarbons, react to temperatures approaching 3,000 degrees Celsius (5,432 F) in oxygen-free processing.
Celebrating the homecoming of Ernest Moniz
Fresh from three years as U.S. Energy Secretary, Moniz returns to his roots at MIT.


After more than three and a half years of service as the 13th U.S. Secretary of Energy, nuclear physicist Ernest J. Moniz has returned to his roots at MIT, the place where he served most of his professional career.
Nominated to the cabinet by President Barack Obama in March 2013, Moniz left the office on Jan. 20, 2017, with the arrival of the Trump administration. 
Now, he intends to build upon that experience by working on policy proposals for climate solutions through clean energy innovation, and in the area of nuclear security.
 

Mapping the effects of  crystal defects

 
Study sheds light on the way  heat and electricity move  through microchips. 
 Read more.
 "Valleytronic" devices
 for storage, logic 
Researchers discover a new  way to tune electronic energy  levels in some 2-D  materials.
 

Worm-inspired material  responds to stimulus 

 
Bio-inspired gel material could  help engineers to control  movement of soft robots.
 

Conquering metal  fatigue

 Researchers at MIT and in  Japan and Germany have found  a way to greatly reduce the  effects of fatigue by  incorporating a laminated  nanostructure into the steel. 
 

Women of NASA  LEGO set blasts off

 For years, Maia Weinstock, the  deputy editor of MIT News, has  been creating miniature LEGO  figurines to honor and promote  women scientists and  engineers. 
 

Engineers design "tree-  on-a-chip"

 A microfluidic device called a  "tree-on-a-chip" mimics the  pumping mechanism of trees  and plants, operating passively,  with no moving parts or  external pumps.
Join the MPC Collegium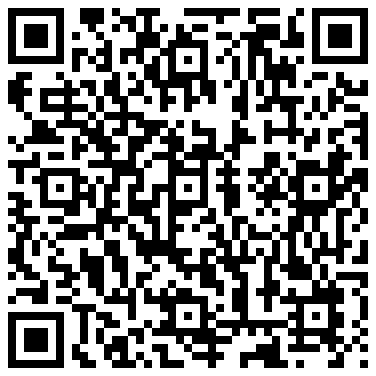 Facilitation of on-campus meetings

Access to Collegium member-only briefing materials

Representation on the MPC External Advisory Board

Facilitation of customized student internships

Medium and long-term on-campus corporate staff visits
For more information, contact Mark Beals at 617-253-2129 or mbeals@mit.edu

About MPC



The goals of the Materials Processing Center are to unite the materials research community at MIT and to enhance Institute-industry interactions. Collaboration on research ventures, technology transfer, continuing education of industry personnel, and communication among industrial and governmental entities are our priorities. The MPC 

Industry Collegium

 is a major vehicle for this collaboration. The MPC sponsors seminars and workshops, as well as a 

summer internship

 for talented undergraduates from universities across the U.S. We encourage interdisciplinary 

research collaborations

 and provide funds management assistance to faculty.

 

MIT, Materials Processing Center
77 Massachusetts Avenue
Cambridge, Massachusetts 02139
617-253-5179
http://mpc-www.mit.edu