MIT Materials News that Matters
May 2016

Materials Processing Center at MIT
77 Massachusetts Avenue
Email:
mpc@mit.edu
Stepping out of their comfort zone
11 students will challenge themselves at MIT in the MPC-CMSE Summer Scholars program. 
2016 MPC-CMSE Summer Scholars, [left to right], top row, Michael Concepción Santana, Justin Cheng, Erica Eggleton, Ashley Del Valle Morales, middle row, Suna Njie, Ashley Kaiser, Jennifer Coulter, bottom row, Michael Porter, Alexandra Barth, Victoria Yao, Grant Smith. 
Undergraduate interns selected for this year's Summer Scholars program come from Montana to Florida and Puerto Rico and have a diverse set of scientific accomplishments and personal interests.
"I'm excited to use this internship as an opportunity to step out of my comfort zone," says Justin Cheng, a Rutgers University junior majoring in materials science and engineering. 
Florida State University junior Alexandra T. Barth
received a black belt in karate (Okinawan Shuri-Ryu) when she was in high school
.
"MIT is very fortunate to have this very talented group of students with us, and the faculty all hope that one of them will work with their group," says Carl V. Thompson, director of the Materials Processing Center and Stavros Salapatas Professor of Materials Science and Engineering at MIT.
Read more
Italian master glassmaker finds design inspiration at MIT
Lino Tagliapietra begins new series of large-scale abstract glass vessels during weeklong residency at MIT Glass Lab. 
Lino Tagliapietra gives a close look as he works on an early stage of a large vessel with an intricate pattern.
Famed Italian glassmaker Lino Tagliapietra brought his team to the W. David Kingery Ceramics and Glass Lab, turning out intricately patterned projects, both large and small, some in sunset colors, shading from orange to rust, and one suggestive of a map of the world floating in a deep blue sea.
"My goal is only experimental new things, new material; new colors are possible, new techniques, and different ways I try to do something," Tagliapietra says. 
"He's working on a series of pieces that he just started here at MIT that he's calling the Windows of Frank Gehry, based on what he saw at the Stata Center ... He really admires that building," explains MIT Glass Lab Director Peter Houk. Read more. 
MIT Campaign for a Better World
Comprehensive fundraising initiative aims to raise $5 billion to advance the Institute's work on some of the world's biggest challenges.  
MIT President L. Rafael Reif announced May 6 the official launch of the MIT Campaign for a Better World, a comprehensive fundraising initiative that will amplify the Institute's distinctive strength in education, research, and innovation, and will advance MIT's work on some of the world's biggest challenges.
"Humanity faces urgent challenges - challenges whose solutions depend on marrying advanced technical and scientific capabilities with a deep understanding of the world's political, cultural, and economic complexities," Reif said. "We launch the Campaign for a Better World to rise to those challenges and accelerate positive change."

Read more
.
Light can "heal" defects in some solar cells

A team of researchers at MIT and elsewhere say they have made significant inroads toward understanding a process for improving perovskites' performance.
Read more 

Turning battery technology upside-down


A new concept for a flow battery functions like an old hourglass or egg timer, with a slurry of particles flowing through a narrow opening from one tank to another. The flow can then be reversed by turning over the device.
Read more   

Maria Zuber chairs National Science Board
Boosting power boost at the substrate

MPC Senior Research Associate Jurgen Michel explores new materials to make more powerful and efficient computer chips and solar cells.
Read more

Metals aficionado


New faculty member C. Cem Tasan explores the limitless options in designing new microstructures and unprecedented properties in metals.
Read more   

Terahertz-based system could detect explosives

A system using a quantum cascade laser that's the size of a computer chip can extract a material's spectroscopic signature in just 100  microseconds.
Read more

A team of MIT researchers has for the first time demonstrated a device based on a method that enables solar cells to break through a theoretically predicted ceiling on how much sunlight they can convert into electricity.
Read more 



MIT joins carbon pricing leadership group

Global partnership of governments, businesses, and civil society organizations works together to apply a price on carbon emissions, the predominant cause of climate change.
Read more   

Nanoparticle catalysts could cut platinum needs

 

A new process from MIT yields nanoparticle catalysts that provide improved reactivity with much less platinum, reducing the need for the precious metal.
Read more
MIT Commencement 2016 Ceremonies: Investiture of Doctoral Hoods: 11 am, Thurs., June 2; 
Commencement: 10 am, Fri., June 3 
CLEO: 2016 Convention Center, San Jose, Calif., June 5-10
Join the MPC Collegium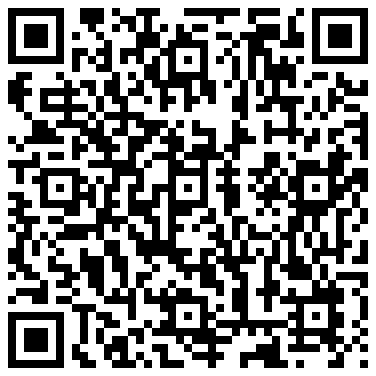 Facilitation of on-campus meetings

Access to Collegium member-only briefing materials

Representation on the MPC External Advisory Board

Facilitation of customized student internships

Medium and long-term on-campus corporate staff visits
For more information, contact Mark Beals at 617-253-2129 or mbeals@mit.edu

About MPC



The goals of the Materials Processing Center are to unite the materials research community at MIT and to enhance Institute-industry interactions. Collaboration on research ventures, technology transfer, continuing education of industry personnel, and communication among industrial and governmental entities are our priorities. The MPC 

Industry Collegium

 is a major vehicle for this collaboration. The MPC sponsors seminars and workshops, as well as a 

summer internship

 for talented undergraduates from universities across the U.S. We encourage interdisciplinary 

research collaborations

 and provide funds management assistance to faculty.

 

MIT, Materials Processing Center
77 Massachusetts Avenue
Cambridge, Massachusetts 02139
617-253-6472
http://mpc-web.mit.edu