MIT Materials News that Matters
May 2017

Materials Processing Center at MIT
77 Massachusetts Avenue
Email:mpc@mit.edu
Materials Day 
Symposium and Poster Session
October 11, 2017
Kresge Auditorium

Save the Date! 
2016 Summer Scholar Jennifer Coulter wins three fellowships
Rutgers senior chooses Department of Energy award to study computational physics at Harvard.


Coulter.
Rutgers University physics major Jennifer Coulter struck academic gold three times this year, winning a National Science Foundation Graduate Research Fellowship, a National Defense Science and Engineering Graduate Fellowship and a Department of Energy Computational Science Graduate Fellowship.Coulter, a graduating senior, was honored with a prestigious Goldwater scholarship last year. At MIT, Coulter was a research assistant to Alfredo Alexander-Katz, an associate professor in the Department of Materials Science and Engineering. She modeled how spinning colloidal particles move through a fixed array of obstacles.
Liquid tin-sulfur compound shows thermoelectric potential



MIT researchers base high-temperature device to produce electricity from industrial waste heat on molten compound's semiconducting properties.


Thermoelectric test cell
MIT researchers have developed a liquid thermoelectric device with a molten compound of tin and sulfur that can efficiently convert waste heat to electricity, opening the way to affordably transforming waste heat to power at high temperatures.
Youyang Zhao, a graduate student in Assistant Professor of Metallurgy Antoine Allanore's research group, built a thermoelectric test cell that operates in a liquid state at temperatures from 950 to 1,074 degrees Celsius [1,742 to 1,965 degrees Fahrenheit].
Predicting high-temperature, liquid electronic properties



Graduate student Cooper Rinzler and Assistant Professor of Metallurgy Antoine Allanore develop new formulas for analyzing molten semiconducting compounds.

Rinzler, Zhao and Allanore.
Despite decades of research on solid-state semiconductors, much remains to be discovered about these materials when they are heated to their liquid state. Assistant Professor of Metallurgy Antoine Allanore and his lab group are discovering new tools to understand these molten electronic materials.
Doctoral candidate Charles Cooper Rinzler and Allanore co-authored two papers that lay out a framework for quantifying the entropy [thermodynamics], chemical structure [configuration of atoms] and electronic behavior in liquid semiconducting compounds.
Envisioning the future of metal and mineral production
MIT researchers team up with leaders from the metals and minerals industry to envision a more sustainable future.

Assistant Professor of Materials Science and Engineering Elsa A. Olivetti, standing, right, shares a summary of a breakout session on disposal and recovery challenges. Photo, Davide Ciceri.
Metals and minerals form the base of our society, with diverse applications infiltrating all corners of our lives, including agriculture, infrastructure, transportation and information technology. As populations grow, and demand for metals and minerals rises, enhancing the sustainability of the sector is a goal for many companies, communities and policymakers.
To contribute to this, on May 11-12, 2017, MIT launched the Metals & Minerals for the Environment (MME) initiative with its first public Symposium. MIT has long been home to research on myriad aspects of metals and minerals, and the MME Symposium serves to crystallize these efforts around the unique environmental and social challenges the sector faces.
The 3-D printer that could finally change manufacturing
Desktop Metal thinks its machines will give designers and manufacturers a practical and affordable way to print metal parts.
Desktop Metal, has raised nearly $100 million from leading venture capital firms and the venture units of such companies as General Electric, BMW, and Alphabet. The founders include four prominent MIT professors, including the head of the school's department of materials science and Emanuel Sachs, who filed one of the original patents on 3-D printing in 1989. Still, despite all the money and expertise, there's no guarantee the company will succeed in its goal of reinventing how we make metal parts - and thus transform much of manufacturing.
High-temperature films  that breathe and bend




MIT team develops mechanical  actuators to expand, contract,  through oxygen exchange.
 

 Read more.

The tenured engineers  of 2017


12 remarkable members of the  School of Engineering faculty  are granted tenure by MIT.



Graphene adopts exotic  electronic states

  A flake of graphene inherits  some qualities from nearby  superconducting materials.
Upcoming Events

  
MIT Sea Grant Program Open House, Building NW98, 12 Emily St., Cambridge, Mass., 2-4pm, Thurs., June 8, 2017.
MIT Commencement: Investiture of Doctoral Hoods, Johnson Athletics Center 10am, Thurs., June 8;  Commencement, Killian Court, 10am, Fri., June 9, 2017.
Koch Institute for Integrative Cancer Research Symposium: Convergence of Science and Engineering in Cancer Research,  W-16, Kresge Auditorium, 9am-4:45pm, Fri., June 16, 2017.
EurekaFest 2017, Museum of Science, Boston, Mass., 11am-4:30pm,  Saturday, June 17, 2017.
2017 AIM Photonics Summer Academy, Fundamentals of Integrated Photonics: Principles, Practice and Applications, 
Massachusetts Institute of Technology, Cambridge, Mass., July 24-28, 2017. Registration deadline Fri., June 30, 2017.
Materials Day Symposium and Poster Session, Kresge Auditorium, MIT Building W16, Oct.11, 2017. SAVE THE DATE.
Join the MPC Collegium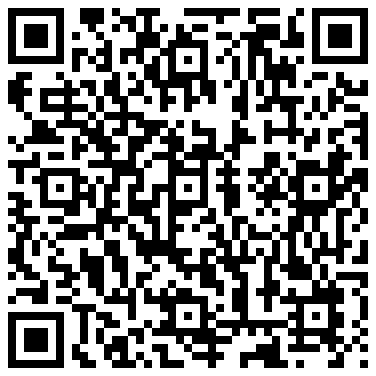 Facilitation of on-campus meetings
Access to Collegium member-only briefing materials
Representation on the MPC External Advisory Board
Facilitation of customized student internships
Medium and long-term on-campus corporate staff visits
For more information, contact Mark Beals at 617-253-2129 or mbeals@mit.edu


About MPC


The goals of the Materials Processing Center are to unite the materials research community at MIT and to enhance Institute-industry interactions. Collaboration on research ventures, technology transfer, continuing education of industry personnel, and communication among industrial and governmental entities are our priorities. The MPC Industry Collegium is a major vehicle for this collaboration. The MPC sponsors seminars and workshops, as well as a summer internship for talented undergraduates from universities across the U.S. We encourage interdisciplinary research collaborations and provide funds management assistance to faculty.

MIT, Materials Processing Center
77 Massachusetts Avenue
Cambridge, Massachusetts 02139
617-253-5179
http://mpc-www.mit.edu

Email: mpc@mit.edu
Save
Save
Save
Save
Save
Save
Save
Save
Save