MIT Materials News that Matters
November 2015


 
 
Materials Processing Center at MIT
77 Massachusetts Avenue
Email:
Potash: A Silent Crisis Brews
Farmers in Africa and other tropical areas in the southern hemisphere are stripping away potassium from soils without replacing it.
University of Guelph Prof. Peter Van Straaten addresses the 1st International Workshop on Alternative Potash at MIT.
A silent crisis is brewing in Africa where current farming methods strip potassium out of soils faster than it is being replaced with fertilizer. University of Guelph Prof. Peter Van Straaten estimates for Uganda there is a nutrient deficit of about 77 pounds per acre. "This is a silent crisis, and it continues if we are not addressing this problem," Van Straaten told the 1st International Workshop on Alternative Potash at MIT Nov. 11, 2015.
African farmers are replacing just 10 percent of the potassium being removed with each harvest, creating "a recipe for disaster," David Manning, Professor of Soil Science at Newcastle University in the United Kingdom, said. Consumers in the Northern Hemisphere may not be paying a high enough price for products such as bananas to allow these farmers to replenish their soils with fertilizer, he suggested.
"The current price is too high for many farmers, demand is high because there is not enough potash going onto the land, so there's a bottom line here that world production of potash would have double to meet the present day's population, and that is clearly not possible," Manning said. 
Hydrogel Superglue Is 90 Percent Water
New "water adhesive" is tougher than natural adhesives employed by mussels and barnacles.  
Engineered hydrogel being pulled away from a glass surface. Image, Felice Frankel
Nature has developed innovative ways to solve a sticky challenge: Mussels and barnacles stubbornly glue themselves to cliff faces, ship hulls, and even the skin of whales. Likewise, tendons and cartilage stick to bone with incredible robustness, giving animals flexibility and agility.
Now engineers at MIT have developed a method to make synthetic, sticky hydrogel that is more than 90 percent water. The hydrogel, which is a transparent, rubber-like material, can adhere to surfaces such as glass, silicon, ceramics, aluminum, and titanium with a toughness comparable to the bond between tendon and cartilage on bone.
Ship in a Bottle
| | |
| --- | --- |
| MIT.nano will be a 200,000-square-foot building that houses state-of-the-art cleanroom, imaging, and prototyping facilities that can support fabrication and characterization processes on the nanoscale. It will also be located in the heart of the MIT campus, surrounded on all four sides by existing buildings.Read more. | |
Relic from Last Century 
| | |
| --- | --- |
| During excavation for MIT.nano, the Department of Facilities unearthed an unexpected relic between buildings 12 and 26: a time capsule buried on June 5, 1957, to commemorate the opening of the Karl Taylor Compton Laboratories.Read more. | |
Why MIT.nano?
Doug Spreng '65 believes nanotechnology could hold the biggest payoffs - for everyone
Doug Spreng, '65. Photo, Lillie Paquette
Leda Zimmerman | School of Engineering
Doug Spreng '65 graduated with a degree in electrical engineering, and spent the next 40 years in high-tech manufacturing and marketing. He served as a general manager for Hewlett-Packard, executive vice president for 3Com, and chairman and CEO for Ubicom.After he retired in 2006, Spreng devoted himself to supporting MIT in a variety of ways. He sits on the visiting committee of the Department of Materials Science and Engineering, and fundraises for energy research. He also serves as president of the MIT Club of Northern California and chairs the club's energy and environment program, which brings MIT faculty to present the latest in energy research to local alumni.
Read more
.
New Engineering Faculty




The School of Engineering welcomes 18 new faces.

New MIT School of Engineering faculty for 2015-2016.

The School of Engineering will add an exceptionally large class of new faculty to its ranks during the 2015-16 academic year. Eighteen engineers whose skills span scholarship, invention, innovation, and teaching will contribute to new directions in research and education across the school and to a range of labs and centers across the Institute.

 

2015

Glass Lab Holiday Sale

, MIT Building 10 Lobby, Mon., Dec. 7, 10 a.m.-8 p.m.; Tues.. Dec. 8, 10 a.m.-5 p.m.

 

 

 




 
Join the MPC Collegium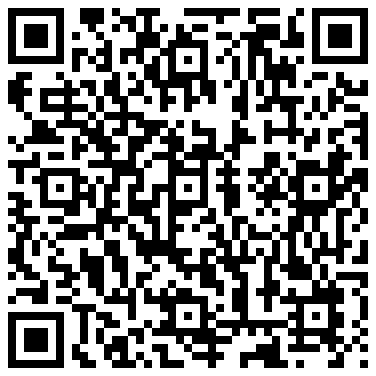 Facilitation of on-campus meetings

Access to Collegium member-only briefing materials

Representation on the MPC External Advisory Board

Facilitation of customized student internships

Medium and long-term on-campus corporate staff visits
For more information contact Mark Beals at 617-253-2129 or mbeals@mit.edu
About MPC



The goals of the Materials Processing Center are to unite the materials research community at MIT and to enhance Institute-industry interactions. Collaboration on research ventures, technology transfer, continuing education of industry personnel, and communication among industrial and governmental entities are our priorities. The MPC 

Industry Collegium

 is a major vehicle for this collaboration. The MPC sponsors seminars and workshops, as well as a 

summer internship

 for talented undergraduates from universities across the U.S. We encourage interdisciplinary 

research collaborations

 and provide funds management assistance to faculty.

 

MIT, Materials Processing Center
77 Massachusetts Avenue
Cambridge, Massachusetts 02139
617-253-6472
http://mpc-web.mit.edu