MIT Materials News that Matters
November, 2016

Materials Processing Center at MIT
77 Massachusetts Avenue
Email:mpc@mit.edu
A
gitating the aluminum pot
MIT researchers demonstrate that strong churning during hot liquid state can produce stronger, more uniformly structured large aluminum casts.


Comparison of solidified cross-sections from direct-chill cast aluminum ingots made using the conventional method [top] and new jet metal process. Images courtesy of the researchers.
Industrial aluminum slabs are typically produced by blending small amounts of copper or manganese in a reservoir of molten aluminum that is rapidly cooled, a process known as direct-chill casting. Variations in the way these elements solidify can yield uneven results that weaken the final product, with castings sometimes ending on the scrap heap. Controlling the distribution of strengthening elements to aluminum throughout a casting is thus key to reducing waste and improving product reliability.
Over the past three years, MIT Assistant Professor of Metallurgy Antoine Allanore and his student Samuel R. Wagstaff [PhD '16] developed a new process that uses a turbulent jet to reduce this uneven distribution in aluminum alloy structures by 20 percent. This work was in collaboration with global aluminum processor Novelis. 
The researchers were able to pinpoint a single number - the "macrosegregation index" - that quantifies the difference between the ideal chemical makeup and the actual chemical makeup at specific points in the solidification process.


Commercializing integrated photonics
Technical groups, educators tackle plans for manufacturing computer chips with integrated optical devices and developing a regional workforce at AIM Photonics fall meeting. 
Sanjay Pai, Intel Corp.'s Supply Chain Integration Manager, [left] answers a question on his keynote talk, "Building a Silicon Photonics Supply Chain." Session chair Thomas L. Koch, Dean of the College of Optical Sciences at the University of Arizona, is at right. Photo, Maria E. Aglietti
Leaders from industry, state government, and higher education focused on the best ways to create a robust, integrated-photonics manufacturing corridor along Interstate 90 from Boston to Rochester, N.Y., on the final day of the AIM Photonics fall meeting held at MIT Oct. 31 through Nov. 2, 2016."The meeting's presenters showed that Massachusetts has strong capability in integrated photonics today, and that community colleges, manufacturing extension partnership [MEP] programs, and small and medium enterprises can provide robust support to achieve the I-90 corridor for excellence in integrated photonics," says Julie Diop, program manager for AIM Photonics Academy at MIT. Integrated photonic systems use light pulses [photons], as well as electrical signals, to process and communicate data within the same integrated circuit.


 

Turning greenhouse gas  into gasoline

 



New catalyst provides design principles for producing fuels from carbon dioxide emissions.





 

 New method determines  distribution of droplet  sizes for wide range of  sticky fluids.

 

UNESCO awards MIT  a medal for nanoscience

I

nstitute Professor Millie Dresselhaus accepts honor in Paris for the Institute.



Materials Science & Engineering Seminar, Prof. 
David Pine
, Silver Professor & Chair, Dept. of Chemical & Biomolecular Engineering, Tandon School of Engineering, and Professor of Physics, NYU College of Arts &
Science, MIT Chipman Room, 
6-104

, 4-5 p.m.
Thurs., Dec. 1, 2016.


Join the MPC Collegium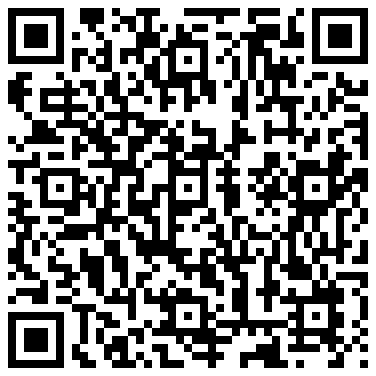 Facilitation of on-campus meetings

Access to Collegium member-only briefing materials

Representation on the MPC External Advisory Board

Facilitation of customized student internships

Medium and long-term on-campus corporate staff visits
For more information, contact Mark Beals at 617-253-2129 or mbeals@mit.edu

About MPC



The goals of the Materials Processing Center are to unite the materials research community at MIT and to enhance Institute-industry interactions. Collaboration on research ventures, technology transfer, continuing education of industry personnel, and communication among industrial and governmental entities are our priorities. The MPC 

Industry Collegium

 is a major vehicle for this collaboration. The MPC sponsors seminars and workshops, as well as a 

summer internship

 for talented undergraduates from universities across the U.S. We encourage interdisciplinary 

research collaborations

 and provide funds management assistance to faculty.

 

MIT, Materials Processing Center
77 Massachusetts Avenue
Cambridge, Massachusetts 02139
617-253-6472
http://mpc-www.mit.edu