MIT Materials News that Matters
October 2015


 
 
Materials Processing Center at MIT
77 Massachusetts Avenue
Email:
Quantum Materials: A New Paradigm for Computing?
Diamond spintronics for information processing and graphene-based infrared detectors are among leading edge technologies reported at annual Materials Day Symposium at MIT.
MPC Director Carl V. Thompson addresses the Materials Day Symposium,  "Quantum Materials,"  on Oct. 14, 2015.
Moore's Law enabled smaller, cheaper, faster electronic devices for five decades, but it will take a new paradigm like quantum materials to make the next technological leap, Materials Processing Center Director Carl V. Thompson told the annual Materials Day Symposium at MIT.
A new family of quantum materials, including graphene, hexagonal boron nitride and molybdenum disulfide, and nitrogen vacancy centers in diamond, are at the forefront of recent scientific research. They are being explored for their unusual electronic, optical and magnetic properties with special interest in their potential uses for sensing, information processing and memory.
Materials Day Talks  
Read more

Graphene is 200 times stronger than structural steel and conducts electricity better than any metal. There's an opportunity to embedd two-dimensional (2D) materials into every object we use or wear using 100 times more electronics.
Read more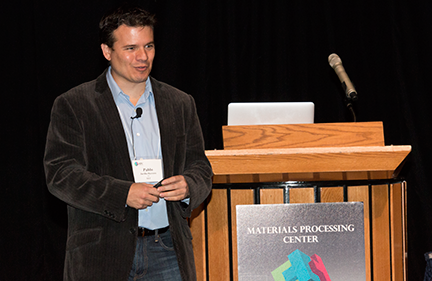 A 2D topological insulator is a two-dimensional material that is insulating in its bulk but freely conducting along its edge. Electrons in this edge state will have their spin locked perpendicularly to their momentum and they split into two spin-polarized, one-dimensional conduction channels. Read more 
Half the people on the planet will be connected to the Internet of Things by 2020, according to Gartner Inc. Research. In order to handle that explosion of volume, computers that run the Internet will need to move beyond current processing, which uses exact Boolean logic functions and develop information processing technologies more conducive to cognitive functions. Read more 


Materials Day Poster Session Winners
Congratulations to this years Materials Day poster session winners:
Materials Day Poster Session Winner Sophie Liu  and Jonathan Bartels, MPC Administrative Officer.
 Materials Day Poster Sesion Winner Lan Li and  Brian  Pearson.
Sophie Liu, Lionel C. H. Moh, Alexander R. Petty, Graham T. Sazama
Poster Title: Metalloporphyrin-Functionalized Carbon Nanotubes in Gas Sensors
Faculty Advisor: Professor Timothy M. Swager
Department of Chemistry

Brian Pearson
Poster Title: Crystalline Ge on Amorphous Substrates for Electronic-Photonic Integration
Faculty Advisor: Professor Lionel C. Kimerling, Professor Jurgen Michel
Department of Mechanical Engineering

Lan Li
Poster Title: Integrated 3D Flexible Glass Photonics
Faculty Advisor: Professor Juejun Hu
Department of Materials Science & Engineering
Seeking Potash Alternative
International Conference at MIT to focus on co-operative research efforts, alternatives to potassium salts for farming.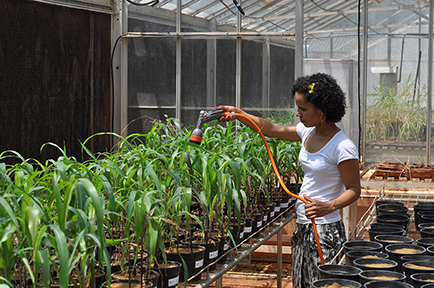 Agronomy researcher Maria Inês Lopes de Oliveira, PhD, waters plants at an Embrapa greenhouse in Brazil, where experiments showed a new potassium fertilizer, developed at MIT from potassium feldspar, promotes faster growth. Lopes de Oliveira is a professor at Instituto Federal de Brasília, Planaltina, Brazil, and a member of the stonemeal research team at Embrapa. Courtesy of Dr. Eder Martins, Embrapa.
Participants from the U.S., Canada, Brazil, European Union, the United Kingdom, China and Africa will gather on the MIT campus for three days, Nov. 10-12, 2015, for the first International Workshop on Alternative Potash. 
Cost-effective solutions to providing potassium fertilizer (potash) to the southern hemisphere are needed as the world's population continues to grow, says Antoine Allanore, the Thomas B. King Assistant Professor of Metallurgy at MIT. 
Across the globe, regions in the southern hemisphere lack potassium resources and their soils differ from soils in the northern hemisphere. "As of today, they are importing potash from the northern hemisphere," Allanore says. 
The first International Workshop of Alternative Potash will hold presentations, which are open to the public in Room 237, Building 4, from 9 a.m. to 3:30 p.m., on Wednesday, Nov. 11, 2015. 
Leaching Study Boosts Potash Alternative
Microfluidic experiments show feldspar releases potassium at a higher rate than expected, suggesting new possibilities for using ground rocks in agriculture. 
MIT Postdoctoral Associate Davide Ciceri holds a microfluidic device he designed to study leaching of potassium from the silicate mineral potassium feldspar. Photo, Denis Paiste
Researchers in the lab of Antoine Allanore, the Thomas B. King Assistant Professor of Metallurgy at MIT, have been working on potash alternatives for three years. In a paper published Oct. 20, 2015, in PLOS One, Allanore group postdoctoral associate Davide Ciceri demonstrates through microfluidic experiments that feldspar interacting with an acid solution can release sufficient quantities of potassium for agriculture.
 Close-up of micro-  fluidic device.
Prior studies of the leaching rate for potassium ions from feldspar used one of two methods, either batch apparatuses or flow-through apparatuses. Neither adequately mimics the natural soil environment around the roots of a plant, Ciceri contends. He developed a microfluidic device to measure leaching from a thin section of feldspar, on a time and size scale that mimics natural pores in soil better than previously reported. "We think it's a kind of pioneering work, which could lead to several additional developments," Ciceri says.
Desalination Gets a Graphene Boost

Jeffrey Grossman applies new materials research to making desalination cheaper and more efficient.


Eric Brown

MIT Industrial Liaison Program



With the intensifying drought in California, the state has accelerated the construction of desalination plants. Yet due to high construction and operating costs, as well as environmental concerns, we're not likely to see reclaimed seawater represent more than a small fraction of America's clean water reserves for some time to come. Aside from other costs, the immense amounts of energy required to make clean water from seawater continues to make desalination a niche solution in most parts of the world.

When Jeffrey Grossman, a professor at MIT's Department of Materials Science and Engineering (DMSE), began looking into whether new materials might reduce the cost of desalination, he was surprised to find how little R&D money was being applied to the problem.

 

Hazlegrove Lecture

in Glass Art, Glen Cook, "Synthesis & Concord: Glass Bridges between Art and Science," Thurs., Nov. 5, 7 p.m., Building 6, Room 120, MIT.

2015 Research & Development Conference, "

Leading Disruption

," Nov. 18-19, 2015, Kresge Auditorium, Building W16, MIT.

2015

Glass Lab Holiday Sale

, MIT Building 10 Lobby, Mon., Dec. 7, 10 a.m.-8 p.m.; Tues.. Dec. 8, 10 a.m.-5 p.m.

 

 
Join the MPC Collegium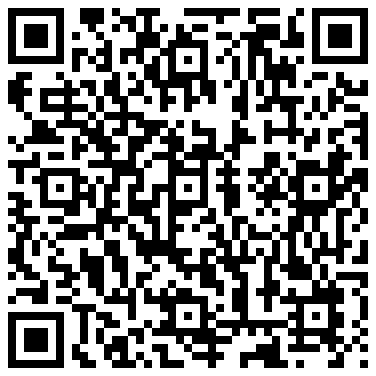 Facilitation of on-campus meetings

Access to Collegium member-only briefing materials

Representation on the MPC External Advisory Board

Facilitation of customized student internships

Medium and long-term on-campus corporate staff visits
For more information contact Mark Beals at 617-253-2129 or mbeals@mit.edu
About MPC



The goals of the Materials Processing Center are to unite the materials research community at MIT and to enhance Institute-industry interactions. Collaboration on research ventures, technology transfer, continuing education of industry personnel, and communication among industrial and governmental entities are our priorities. The MPC 

Industry Collegium

 is a major vehicle for this collaboration. The MPC sponsors seminars and workshops, as well as a 

summer internship

 for talented undergraduates from universities across the U.S. We encourage interdisciplinary 

research collaborations

 and provide funds management assistance to faculty.

 

MIT, Materials Processing Center
77 Massachusetts Avenue
Cambridge, Massachusetts 02139
617-253-6472
http://mpc-web.mit.edu