MIT Materials News that Matters
October 2016

Materials Processing Center at MIT
77 Massachusetts Avenue
Email:
mpc@mit.edu
Battery challenges: Cost and Performance

Industry speakers and MIT faculty offer solutions to problems ranging from small portable devices to large fixed installations.


Martin Z. Bazant, MIT Professor of Chemical Engineering and Applied Mathematics, discusses phase transformations that weaken lithium ion batteries at the Materials Day Symposium.
MATERIALS DAY 2016 
Among significant progress noted in developing and deploying new battery technologies:
* General Electric built a database to advise wind and solar energy producers how large to make their energy storage facilities and how much they will cost;
* MIT Prof. Yet-Ming Chiang is developing an air-breathing, water-based sulfur flow battery that
 may compete on cost with pumped water and compressed air storage;
* 3M has developed Novec fluid that provides fire protection for battery cells; and
* Bosch is working to replace flammable electrolytes in lithium ion batteries with solid lithium-ion electrolytes.
Materials Day Poster Session Winners
Poster Session winners are, from left;  
Ping-Chun Tsai, advised by Prof. Yet-Ming Chiang;

Frank P. McGrogan, advised by Prof. Krystyn Van Vliet; and

Dr. Roberta Polak, advised by Profs. Michael F. Rubner and Robert E. Cohen. 
External Advisory Board members and industry visitors cast votes for their top picks at the Materials Day Poster Session Oct. 18, 2016. 
The making of integrated optics
Lionel C. Kimerling, Thomas Lord Professor of Materials Science and Engineering
The U.S. sees integrated photonics as a strategic technology and has set up the American Institute for Manufacturing Integrated Photonics - AIM Photonics - to advance the technology and make it available to a wider community of companies. AIM Photonics, with $610 million of public and private funding, is a five-year initiative ending in 2020. AIM's long-term goal is to be self-sustaining.
Silicon photonics luminary, Lionel Kimerling, professor of materials science and engineering at MIT, and an active member of AIM Photonics, views its focus on manufacturing as an important development.
The discipline of manufacturing is something that the chip industry has mastered through designing process integration, selecting materials and all the qualification standards used to meet system requirements, he says, but is less developed in the photonics industry.
 3 Questions: Maria Zuber on stepping  up MIT's response to climate change


  

MIT launches new venture for        world-changing entrepreneurs



 Materials-science  innovation on display
 at MADMEC 
Water-shedding coating  for car windshields wins  $10,000 grand prize
 at prototyping contest.



 New kind of supercapacitor
 made without carbon 

 Energy storage device  could deliver more power  than current versions of  this technology.

 Read more.

 

Electron-phonon collisions raise heat risk in computer chips

 Particle interactions may  explain overheated  circuits, improve  thermoelectric  devices.



AIM Photonics Fall Meeting
,

 The Technology Transition to Integrated Photonics, Pre-registration required, MIT Media Lab,
E14
,

6th Floor, 75 Amherst St., Cambridge,
 Tues., Nov. 1,

MIT 

Chipman Room, 

6-104

, Wed., Nov. 2, 2016

.
Materials Science & Engineering Seminar, 

Prof. Nicholas L. Abbott, 

John T. and Magdalen L. Sobota Professor, Hilldale Professor, and Director of Wisconsin Materials Research and Engineering Center, University of Wisconsin-Madison, MIT 

Chipman Room, 

6-104
,
4-5 p.m., Thurs., Nov. 3, 2016.
Materials Science & Engineering Seminar,
Prof. Ali Javey
,
Conexant Systems Distinguished Professor, Professor of Electrical Engineering and Computer Sciences University of California, Berkeley, MIT Chipman Room, 
6-104
, 4-5 p.m., Thurs., Nov. 10, 2016.
2016 MIT
Research and Development Conference
"From Deep Research to Discovery & Innovation: New Technologies That Will Transform," Kresge Auditorium, Building 
W16
, Wed.-Thurs., Nov. 16-17, 2016.
Materials Science & Engineering Seminar, Prof. David Pine
, Silver Professor & Chair, Dept. of Chemical & Biomolecular Engineering, Tandon School of Engineering, and Professor of Physics, NYU College of Arts &
Science, MIT Chipman Room, 
6-104

, 4-5 p.m.
Thurs., Dec. 1, 2016.
Join the MPC Collegium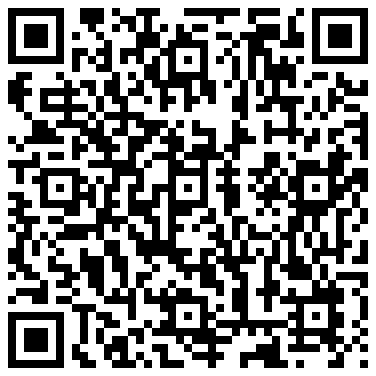 Facilitation of on-campus meetings

Access to Collegium member-only briefing materials

Representation on the MPC External Advisory Board

Facilitation of customized student internships

Medium and long-term on-campus corporate staff visits
For more information, contact Mark Beals at 617-253-2129 or mbeals@mit.edu

About MPC



The goals of the Materials Processing Center are to unite the materials research community at MIT and to enhance Institute-industry interactions. Collaboration on research ventures, technology transfer, continuing education of industry personnel, and communication among industrial and governmental entities are our priorities. The MPC 

Industry Collegium

 is a major vehicle for this collaboration. The MPC sponsors seminars and workshops, as well as a 

summer internship

 for talented undergraduates from universities across the U.S. We encourage interdisciplinary 

research collaborations

 and provide funds management assistance to faculty.

 

MIT, Materials Processing Center
77 Massachusetts Avenue
Cambridge, Massachusetts 02139
617-253-6472
http://mpc-www.mit.edu