MIT Materials News that Matters
September 2015


 
 
Materials Processing Center at MIT
77 Massachusetts Avenue
Email:
Materials Day Symposium and Poster Session 
October 14, 2015 
Kresge Auditorium
Quantum materials include atomic layers, such as graphene, topological insulators, and nitrogen vacancy diamond. Topics will cover the synthesis of these novel materials, their characterization, and their use in quantum devices
.
Our invited speakers include: 
Dr. George Bourianoff
Senior Principal Engineer Components Research, Intel 


Novel Materials and Condensed Matter Phenomena for Cognitive Information Processing
 

Professor Pablo Jarillo-Herrero 
Mitsui Career Development Associate Professor of Physics, Physics Department, MIT


Quantum Transport and Optoelectronics with van der Waals Heterostructures
 

Dr. Daniel Twitchen

Chief Technology Officer, Element Six

The Battle to Control Diamond
 

Professor Amir Yacoby
Professor of Physics, Harvard University


Exploring Condensed Matter Physics Using Nitrogen Vacancy Center Based Nano-Scale Magnetometry

    

Professor Tomas Palacios
Electrical Engineering & Computer Science Department, MIT


System-Level Applications of Two-Dimensional Materials: Challenges and Opportunities

     

Professor Nuh Gedik
Biedenharn Career Development Associate Professor of Physics Physics Department, MIT


Shinning Light on Topological Insulators
 

Dr. Gary L. Harris 

Professor of Electrical and Computer Engineering, Howard University
Diamond, a Quantum Material: You Have Come a Long Way Baby, BUT!
The following day October 15, the Center for Integrated Quantum Materials (CIQM) will hold its annual meeting and poster session at the MIT student center, La Sala de Puerto Rico.
More information and a complete agenda for the CIQM Meeting can be found on the
CIQM website here
. You can register for both Materials Day and the CIQM annual meeting using the
same registration form.
Faculty Highlight: Nuh Gedik
MIT Physics Associate Professor's work on topological insulators and atomically thin materials yields new, laser-driven approaches to materials for electronics.
Nuh Gedik, the Lawrence C. (1944) and Sarah W. Biedenharn Career Development Associate Professor of Physics at MIT, stands near a customized experimental chamber for studying the energy and momentum of electrons in complex materials.
Everyday materials like copper and gold, both chemical elements, are widely used for their ability to conduct electricity. Other materials like rubber or polyvinylchloride are used for their ability to block, or insulate, electricity. In recent years researchers have identified a new class of materials called topological insulators, which combine both functions, for example, insulating in the bulk while conducting electricity freely along their surfaces.
Nuh Gedik, the Lawrence C. (1944) and Sarah W. Biedenharn Career Development Associate Professor of Physics at MIT, is exploring these new materials using a variety of laser-driven techniques to understand their unique qualities, which are attributable to quantum phenomena, a regime marked by a limited number of mutually exclusive states, unlike the seemingly continuous behavior of materials at the macro scale.
HYBRID ELECTRON-PHOTON STATE IN TOPOLOGICAL INSULATOR
 
The video shows the emergence of hybrid electron-photon states in a topological insulator captured using the ARPES setup in the Gedik Lab at Massachusetts Institute of Technology. The cone-like relationship between the energy and momentum of electrons is altered by an extremely intense driving pulse. At t = 0, replicas of the original cone are seen which correspond to electron states coupled to photons. Once the driving pulse goes away, at more than 500 femtoseconds, the original cone is recovered.
Video, Fahad Mahmood, MIT.
 

Riding an Electronic Wave 
MIT physics graduate student Fahad Mahmood and colleagues show presence of charge density waves of electrons in superconductive material.
Physics graduate student Fahad Mahmood stands next to the Angle Resolved Photoemission (ARPES) setup used to study topological insulators in Gedik lab at MIT. 
Ultrafast laser techniques helped MIT physics graduate student Fahad Mahmood and colleagues establish that electrons form charge density waves in the thin-film superconductive material, LSCO cuprate (La1.9Sr0.1CuO4).
"The question is how does this fluctuating charge density wave compete or not interfere with superconductivity, and what we found is that it actually competes with superconductivity," Mahmood explains. "Electrons for a very short amount of time are in this charge density wave state, and in another time scale, if you take another snapshot, they'll be in the superconductivity state." 
"It's a fluctuating order that lasts for a very short amount of time and equilibrium probes won't be able to detect it," he says.  
Exploring Valleytronics
MIT graduate student Edbert Jarvis Sie shows promise of new valleytronics by optical tuning of electronic valleys in tungsten disulfide.
MIT physics graduate student Edbert Jarvis Sie works in the Gedik lab to innovate optical control of electrons in monolayer materials and possible new methods for information processing such as valleytronics. 

Monolayer films of tungsten disulfide, just three atoms thick, have unique electronic valleys which can be manipulated with laser light, MIT physics graduate student Edbert Jarvis Sie, senior author Nuh Gedik and colleagues demonstrated in a March 2015 paper that made the cover of Nature Materials.

The cover illustrates a tornado-like whorl of light, lifting an electronic band in the material to a higher energy state, which widens the band gap in the material. This widening is known as the optical Stark effect. 

The researchers found that applying circularly polarized laser light lifted the energy in one valley while leaving the energy in the other valley unaffected. "There are two valleys. If we switch the laser polarization, the effect switches to the other valley," Sie says.



Commerce Secretary Pritzker heralds innovation-based growth
U.S. Secretary of Commerce Penny Pritzker, right, listens to Materials Science and Engineering graduate student Derek M. Kita, center, during a Sept. 18, 2015, visit to MIT's Thin Film Deposition Lab. Materials Science Professors Lionel C. Kimerling, far left, and Krystyn J. Van Vliet, center back, are conducting research at MIT as part of the Commerce Dept.-funded American Institute for Manufacturing Integrated Photonics (AIM Photonics). Also pictured are, from second left, sophomore materials science major Reva I. Butensky and Alan Davidson, Director of Digital Economy, U.S. Department of Commerce (Professor Vladimir Bulovic, MIT School of Engineering's Associate Dean for Innovation, standing behind Davidson, is blocked from view). Kimerling is directing the AIM Photonics' program in education, workforce development and technology roadmap. Photo, Justin Knight.
A Summer of Scientific Discoveries 2015
Lisa Savagian worked on making films for photothermal drug delivery using a layer-by-layer mechanism.Stephen Gibbs literally got to play with fire during his summer internship.   
Crawley announces intention to step down as president of Skoltech
Prof. Edward Crawley.
MIT professor Edward Crawley, who has served since 2011 as the first president of Russia's Skolkovo Institute of Science and Technology (Skoltech), has announced his intention to step down  by next summer.
Skoltech, a graduate research university focused on technology and innovation that is located on the outskirts of Moscow, has been developed in collaboration with MIT.
Metallic gels produce tunable light emission




Photo, Tara Fadenrecht.

Researchers at MIT have developed a family of materials that can emit light of precisely controlled colors - even pure white light - and whose output can be tuned to respond to a wide variety of external conditions. The materials could find a variety of uses in detecting chemical and biological compounds, or mechanical and thermal conditions.

Dennis Whyte heads Nuclear Science Dept.

 

Photo, Susan Young.

Dennis Whyte, professor of nuclear science and engineering and director of the Plasma Science and Fusion Center, has been named the new head of the Department of Nuclear Science and Engineering (NSE), effective Sept. 9. He will continue to serve as director of the Plasma Science and Fusion Center.




Inexpensive new catalysts can be fine-tuned

 Image courtesy of the researchers. 

Researchers at MIT and Lawrence Berkeley National Laboratory have developed a new type of catalyst that can be tuned to promote desired chemical reactions, potentially enabling the replacement of expensive and rare metals in fuel cells.




Solve, gathering of leaders to spur action on world problems, MIT campus, Oct. 5-8, 2015.

 

2015 Research & Development Conference, "

Leading Disruption

," Nov. 18-19, 2015, Kresge Auditorium, Building W16, MIT.

 

 
Join the MPC Collegium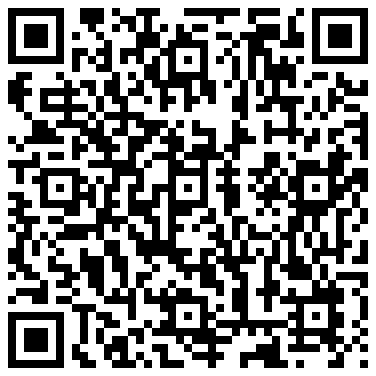 Facilitation of on-campus meetings

Access to Collegium member-only briefing materials

Representation on the MPC External Advisory Board

Facilitation of customized student internships

Medium and long-term on-campus corporate staff visits
For more information contact Mark Beals at 617-253-2129 or mbeals@mit.edu
About MPC



The goals of the Materials Processing Center are to unite the materials research community at MIT and to enhance Institute-industry interactions. Collaboration on research ventures, technology transfer, continuing education of industry personnel, and communication among industrial and governmental entities are our priorities. The MPC 

Industry Collegium

 is a major vehicle for this collaboration. The MPC sponsors seminars and workshops, as well as a 

summer internship

 for talented undergraduates from universities across the U.S. We encourage interdisciplinary 

research collaborations

 and provide funds management assistance to faculty.

 

MIT, Materials Processing Center
77 Massachusetts Avenue
Cambridge, Massachusetts 02139
617-253-6472
http://mpc-web.mit.edu

Updated 10/1/2015
An earlier version of the caption mischaracterized Prof. Van Vliet's role in AIM Photonics.