MIT Materials News that Matters
September 2016

Materials Processing Center at MIT
77 Massachusetts Avenue
Email:
mpc@mit.edu
MATERIALS DAY 2016     
Materials for Electrochemical Energy Storage
Symposium and Poster Session 
October 18, 2016 
On Tuesday, October 18, 2016 the Materials Processing Center will host the Materials Day 2016 Symposium & Research Review Poster Session. The symposium will be held at MIT in Kresge Theatre (Bldg. W16) with registration beginning at 8:00am.                 

The theme of this years symposium is:  
Materials for Electrochemical Energy StorageHosted annually Materials Day features emerging research and applications in materials engineering and science for products and processes across the industrial spectrum. The theme for this year's symposium is "Materials for Electrochemical Energy Storage." Topics will include: advanced metal-ion, metal-air and flow batteries for applications ranging from consumer electronics to transportation and grid level energy management. Materials Day activities include conference speakers from both MIT and Industry. The student poster session immediately follows the technical symposium and showcases the latest results from the diverse materials research communities in MIT's Schools of Science and Engineering.Our invited speakers include: 
Dr. Kevin Eberman   
Product Development Manager, 3M   
3M's Battery Materials - Still Room for More Energy in Li-ion
   
Professor Jessika Trancik
Institute for Data, Systems and Society, MIT
Evaluating Storage Technologies for Solar and Wind Energy
 
Dr. Boris Kozinsky   
Principal Scientist, BOSCH Research
Materials Challenges for Next-generation Batteries and Opportunities Using Computational Design
 
Professor Yang Shao-Horn
Departments of Mechanical Engineering & Materials Science & Engineering
Activating Oxygen Chemistry for Sustainable Energy
    
Dr. Glen D. Merfeld
Product Science Leader, GE Global Research
Capturing the Value of Energy Storage
 
Professor Yet-Ming Chiang
Department of Materials Science & Engineering. MIT
Ultralow Cost Electrochemical Storage to Turn Renewable Energy into Reliable Energy
 
Professor Martin Z. Bazant
Departments of Chemical Engineering and Mathematics, MIT
Control of Phase Transformations in Rechargeable Batteries
For additional event information and registration visit our website at mpc-www.mit.edu   There is no fee for admission, however registration is required.

Batteries power clean energy transformation

The Materials Day Symposium will highlight strong potential to cut greenhouse gases with electric cars, solar and wind energy storage.


TRANCIK
Batteries it seems are everywhere these days, yet important questions remain about what kind of batteries are needed to help the U.S. meet its commitments to cut greenhouse gases and which areas of research are most likely to pay dividends by improving existing batteries or creating entirely new battery technologies.
After exploring these questions for the past five years, Jessika Trancik, Associate Professor of Energy Studies with MIT's Institute for Data, Systems, and Society, has found some answers that she will share at "Materials for Electrochemical Energy Storage," the Materials Processing Center's Materials Day Symposium on Tuesday, Oct. 18, 2016. The symposium will be held in MIT's Kresge Auditorium, followed by a student poster session.Trancik developed dynamic models of battery technology and consumer demand that show there is a window of opportunity for adoption of grid-level battery storage technologies for solar and wind generators at particular sites and affordable electric cars available now could meet 87 percent of Americans' daily driving needs with charging just once a day.
Faculty Highlight: Robert J. Macfarlane

Programming material structure


Robert J. Macfarlane
As a graduate student and postdoctoral associate, AMAX Career Development Assistant Professor in Materials Science and Engineering Robert J. Macfarlane conducted groundbreaking research on how to make ordered crystal nanostructures by grafting oligonucleotides (short strands of artificial DNA that are chemically synthesized to have a specific, targeted structure) onto nanoparticles."With the DNA-based system we can actually program in the structure with nanometer scale precision in where we put particles in three dimensions," Macfarlane says. 
Mapping buried magnetism
MIT researchers use optical technique to probe magnetism at hidden interface between two exotic thin films.
Magnetic properties of materials underlie technologies from old-fashioned recording tape to modern hard drives and scientists are constantly pushing to develop new uses from magnetic behavior. Recently researchers at MIT figured out how to use light pulses to map the magnetic direction and strength of a buried interface between two exotic materials, bismuth selenide and europium sulfide.
In a sandwich of extremely thin layers of these materials, one distinguished by electrical conduction only on it surface, the other by becoming magnetic at extremely low temperatures, Nuh Gedik, who is the Lawrence C. (1944) and Sarah W. Biedenharn Career Development Associate Professor of Physics, and graduate student Changmin Lee measured the magnetism at the interface of the two materials.
 

Battery metal reveals  dual personality

 

Branchlike deposits grow  on lithium electrode  surfaces in two ways, one  much more damaging.




 

New theory overcomes  knotty polymer problem

 Technique for calculating  elasticity by measuring  structural defects could aid  design of new materials.


 Read more.

 

Some single atoms keep  distance, others pair up

 Observations could help  pave way to room-  temperature  superconductors.



W. David Kingery Ceramics and Glass Lab
Pumpkin Patch
, Kresge Oval, MIT Campus, 10 am-3 pm, Sat., Oct.  1, 2016.
The 
Cambridge Cyber Summit
,  
MIT Kresge Auditorium, Bldg. 
W16
, 48 Massachusetts Ave., Cambridge, Mass., 9:10 am-6 pm, Wed., Oct. 5, 2016.
Materials Science & Engineering Seminar, "
Geopolymers: From Theory to Global Industrialization," Prof. Joseph Davidovits, President of Geopolymer Institute & Professor Department of Materials Design and Innovation, Saint-­Quentin, France, MIT Chipman Room, 6-104, 4-5:30 pm, Thurs., Oct. 6, 2016.
Soft Materials Structures and Devices Seminar,
"Building with liquids: 
From fluid flows to tangible structures,"
Pierre-Thomas Brun
, 
Instructor in Applied Mathematics, MIT 3-333, 
5 pm, Thurs., Oct. 6, 2016.
Materials Day
 Symposium and Poster Session, MIT Kresge Auditorium, Bldg.
W16
, 48 Massachusetts Ave., Cambridge, Mass., 8 am-5:30 pm, Tues., Oct. 18, 2016.
Materials Science & Engineering Seminar, Prof. Nicholas L. Abbott, John T. and Magdalen L. Sobota Professor, Hilldale Professor, and Director of Wisconsin Materials Research and Engineering Center, University of Wisconsin-Madison, MIT Chipman Room, 6-104, 4-5 p.m., Thurs., Nov. 3, 2016. 
Materials Science & Engineering Seminar, Prof. Ali Javey, Conexant Systems Distinguished Professor, Professor of Electrical Engineering and Computer Sciences University of California, Berkeley, MIT Chipman Room, 6-104, 4-5 pm, Thurs., Nov. 10, 2016. 
Join the MPC Collegium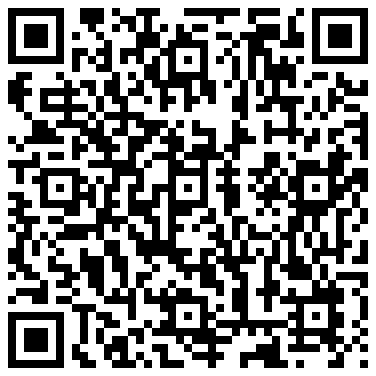 Facilitation of on-campus meetings

Access to Collegium member-only briefing materials

Representation on the MPC External Advisory Board

Facilitation of customized student internships

Medium and long-term on-campus corporate staff visits
For more information, contact Mark Beals at 617-253-2129 or mbeals@mit.edu

About MPC



The goals of the Materials Processing Center are to unite the materials research community at MIT and to enhance Institute-industry interactions. Collaboration on research ventures, technology transfer, continuing education of industry personnel, and communication among industrial and governmental entities are our priorities. The MPC 

Industry Collegium

 is a major vehicle for this collaboration. The MPC sponsors seminars and workshops, as well as a 

summer internship

 for talented undergraduates from universities across the U.S. We encourage interdisciplinary 

research collaborations

 and provide funds management assistance to faculty.

 

MIT, Materials Processing Center
77 Massachusetts Avenue
Cambridge, Massachusetts 02139
617-253-6472
http://mpc-web.mit.edu